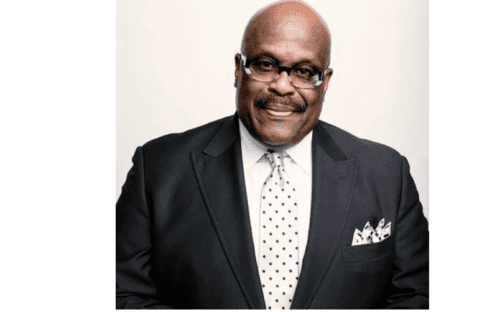 Family, friends and the local and national faith communities are mourning the loss of Bishop Quincy Lavelle Carswell, senior pastor of The Covenant Church in Decatur. The prominent pastor, known and loved by many, passed on Jan. 11, two days after suffering a stroke. He was 66.
Bishop Carswell had been in ministry for more than four decades. In December, Bishop Carswell celebrated his 44th pastoral anniversary during a special worship service at The Covenant Church.  In 1993, he organized Covenant Baptist Church and Ministries.
Atlanta District Attorney Paul Howard, Jr. paid tribute to Bishop Carswell in a Facebook post, calling the pastor "a dear friend."  Bishop Carswell's son, Quincy Lavelle Carswell, II works in the Fulton County District Attorney's Office as a member of the Victim-Witness Advocate Program.
"It is with great sadness that we must say goodbye to a man who has meant so much to Metro Atlanta…Considered by many to be one of the greatest pastors in America, Bishop," said Howard.  "… We will certainly miss Bishop Carswell, and our thoughts and deepest condolences are with the Carswell Family during this difficult time."
Bishop Carswell was born and raised in Miami, Florida. He received degrees from Bethune Cookman College (BA); Interdenominational Theological Seminary(master of divinity); University of California(doctor of ministry); and post graduate education from Harvard University, along with multiple honorary degrees.
Bishop Carswell is survived by his wife, First Lady Gwendolyn Jones Carswell, to whom he was married for 39 years; and their children, Quinae Aresia Ford and Pastor Quincy Lavelle Carswell, II; and three grandchildren, Matthew Alexander and Miya Allison Ford; and Quincy Lavelle Carswell, III.
The celebration of life for Bishop Quincy L. Carswell will be held on Wednesday, Jan. 22, 11 a.m., at The Covenant Church, 1700 Corey Blvd, Decatur. He will lie in state from 9 a.m. to 10 a.m. Public viewing will be on Tuesday, Jan. 21, 12 to 8 p.m. at The Covenant Church. Gregory B. Levett and Sons Funeral Homes & Crematory, Inc. is handling the arrangements.