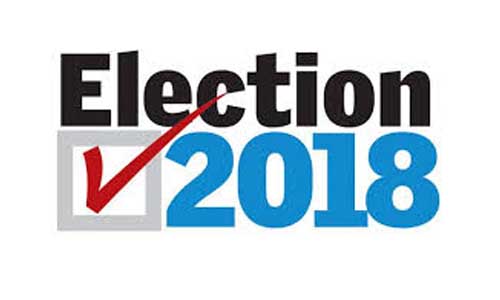 A federal judge has issued a temporary restraining order blocking election officials in Georgia from throwing out absentee ballots or applications for a supposed signature mismatch without giving the voter an opportunity to contest the determination and confirm their identity.
U.S. Judge Leign Martin May's Oct. 24 ruling stems from the American Civil Liberties Union (ACLU) lawsuit against Secretary of State Brian Kemp and county registrars.
The ACLU filed the suit on Oct. 16 on behalf of the Georgia Muslim Voter Project challenging that county registrars have no handwriting-analysis expertise to reject an absentee ballot if they think there is a signature mismatch in the voter's paperwork, without giving prior notice to the voter or an opportunity to contest that determination.
Martin said in the ruling "All county elections officials responsible for processing absentee ballots shall not reject any absentee ballots due to an alleged signature mismatch. Instead, for all ballots where a signature mismatch is perceived, the county elections official shall mark this ballot as provisional. (O.C.G.A. § 21-2-419).  The county elections officials shall then provide pre-rejection notice and an opportunity to resolve the alleged discrepancy."
Sophia Larkin, staff attorney with the ACLU's Voting Rights Project, praised the decision.
"This ruling protects the people of Georgia from those who seek to undermine their right to vote. It's a huge victory, especially with the midterms just days away," Larkin said.
Kemp, who is running for governor, has come under fire for using his power as Secretary of State to purge 340,134 voters from the rolls, based on false information, according to lawsuits filed against him.
Investigative journalist Greg Palast is suing Kemp for removing voters from the rolls. Palast said an analysis that he conducted found that voters were removed on the grounds they had moved but actually still live at the addresses where they were registered.
Palast, a Puffin Foundation fellow in investigative reporting, is the author of the New York Times bestsellers, Billionaires & Ballot Bandits and The Best Democracy Money Can Buy.  His investigative reports can be seen on BBC Television Newsnight.
U.S. Judge Leign Martin May's ruling in the ACLU lawsuit can be found at: https://www.aclu.org/legal-document/order-granting-temporary-restraining-order