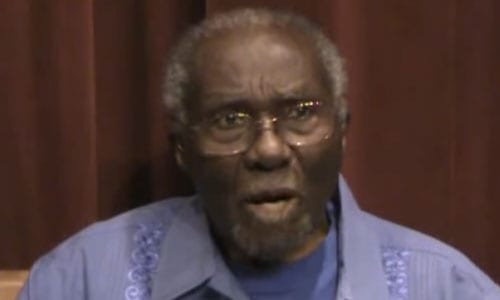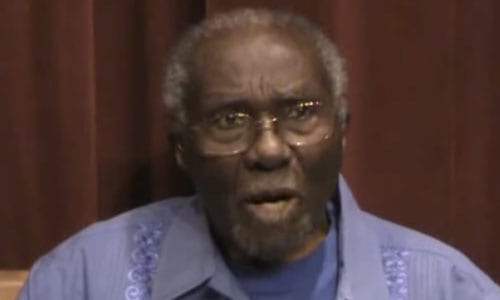 The life of Dr. Keith E. Baird, whose trailblazing work in linguistic anthropology focused on the politics of language, will be celebrated on Aug. 12, 1 to 4 p.m., at St. Timothy's Episcopal Church, 2833 Flat Shoals Road, Decatur.
Dr. Baird made his transition on July 13 in Atlanta. He was 94, said his daughter, Marcia Baird Burris, who was married to the late Charles "Chuck" Burris, who became the first African-American mayor of the city of Stone Mountain in 1997. Mayor Burris served until 2001.
Dr. Baird's body has been donated to Morehouse School of Medicine for use in research and education as was his wish.
Born into poverty on January 20, 1923 in Barbados, West Indies on January 20, 1923, Keith Baird came to the United States in 1947 at the age of 24. He entered Columbia University, where he began studies in Spanish. He continued his graduate course work at Columbia in Romance Philology and Linguistics and was awarded his doctorate degree in sociolinguistics from the Union Graduate Institute in Cincinnati, Ohio.
From 1964 – 1969, he was an educator and administrator in the New York City School System. As director of the Afro-American History and Culture Center, in District 29, New York City Board of Education, he developed educational curricula in Afro-American Studies for elementary and secondary teachers and trained a select group of teachers in subject content, curriculum planning and teaching methodology. An activist educator, he co-founded, planned and implemented policy as associate director of the Community Education Center in the Ocean Hill-Brownsville Experimental School District in New York City.
Dr. Baird was a founding member of the African American Teachers Association, which challenged the United Federation of Teachers run by Albert Shanker.
Dr. Baird also pioneered the teaching of an African language (Ki-Swahili) at the City University of New York as professor and director of Afro-American Studies in the Black and Puerto Rican Studies Department at Hunter College. Most of his life's work centered on the view that language was a political tool that had been used against people of color but should be used a tool for liberation and enlightenment. He was an early advocate for use of "Afro American"—a term invoking cultural heritage—to refer to people of African descent in the United States rather than the term "Black."
Dr. Baird held professional positions at a number of academic institutions, including Hunter College of the City University of New York, Hofstra University and Buffalo State College of the State University of New York where he was chair of the Afro-American Studies Department and was professor emeritus of anthropology. He was also a visiting professor at Georgia Institute of Technology and Atlanta University. He retired from Clark Atlanta University, having served as full professor in the Department of History and interim chair of African and African American Studies.
Dr. Baird was fluent or conversant in 14 languages, including Latin (Classical, Colloquial and Medieval), Greek, Spanish, French, Italian, Portuguese, German, Russian, Afro-European Creoles (Bajan, Caribbean Afrish), Afro-French Creole (Haitian Kreyol), Papiamento, Swahili, and Mdw Ntr (Ancient Egyptian language).
Dr. Baird also published hundreds of articles and book reviews, presented scholarly papers and lectured and participated on panels relating to the politics of language as pertains to Africans and African Americans.
Significant portions of his extensive library and papers have been donated to Atlanta's Auburn Library and Research Center.
Dr. Baird is survived by his wife, Mary Twining Baird; his daughters, Diana Baird N'Diaye and Marcia Baird Burris; stepdaughter, Nana Ashhurst; and stepson, Timothy Twining; son-in-law, Gorgui N'Diaye, daughters-in-law, Tara Twining and Trish Twining; and 11 biological and step grandchildren.
In lieu of flowers, the family requests that friends donate books inscribed in Baird's memory to their local library or create and support a free pop-up community library.
For more information on Dr. Baird's celebration of life and to RSVP, please email celebratingKEB@africamail.com.