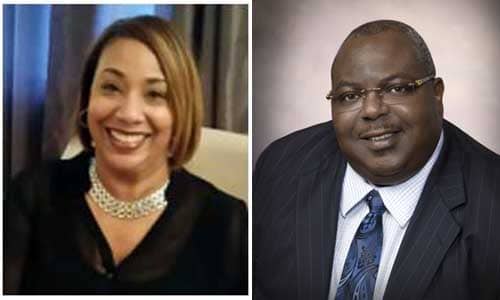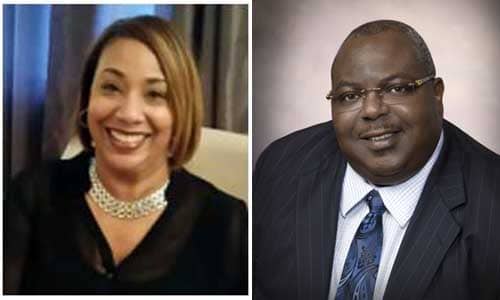 Kendra Price  and Greg Williams
Kendra Price has announced that she is stepping down from her volunteer role as president of the Greater Lithonia Chamber of Commerce.
Longtime board member Greg Williams, Georgia's regional manager/public sector for Kaiser Permanente, will serve as interim president of the Chamber.
"I would like to thank former Chamber President Kendra Price for her dedication and service to this board and the community. We have seen vast improvements during her leadership," said Williams. "We wish her much success in her future endeavors."
Price, who is the government affairs manager with Emory University, served as president of the Chamber since 2017.
"It has been anything but easy to make the decision to leave the Chamber, but after many years and much deliberation, I have decided that this is the best possible decision for me," Price said in a newsletter to Chamber members.  "This has truly been a rewarding role and I've made many friends and community partners along the way. I am so encouraged by the growth within our area and the active passion among business owners and community leaders to see this area thrive."