Kids whip up tasty brunch in cooking class with Conyers Councilwoman Connie Alsobrook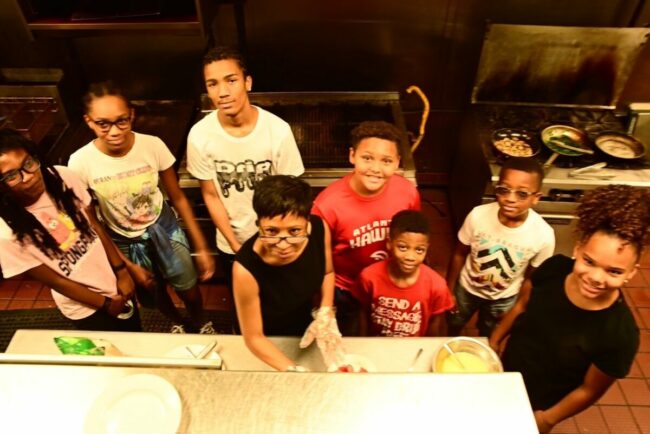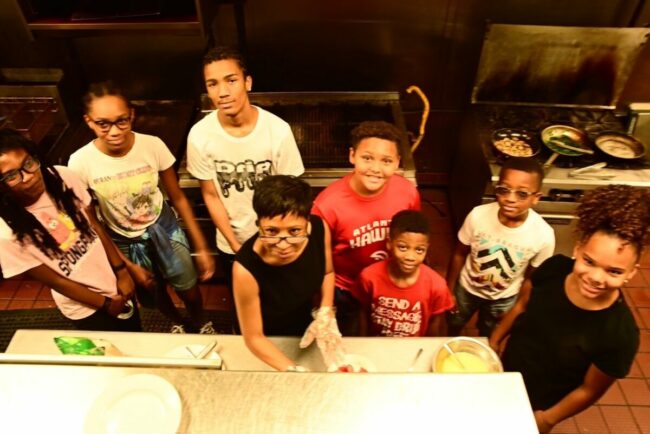 CONYERS, GA—Conyers City Councilwoman Connie Alsobrook and a group of students met for a cooking class today (June 21) that was hosted by the Surf N Turf restaurant on Sigman Road in Conyers.
The group learned how to prepare spinach, mushroom omelettes and banana chocolate chip pancakes made with whole wheat flour. The students cooked turkey sausage links to accompany the eggs and cakes.
The cooking class was part of a free, eight-week summer enrichment program  that Alsobrook is hosting with several community partners in collaboration with Beyond the Bell.
The program, open to youths ages 17 and under and their parents or guardians, started on June 7 and ends on July 31 with a Back-to-School extravaganza.
An array of activities are planned during the summer enrichment program including Reading in the Park with local authors and community leaders; classes in healthy cooking, photography, etiquette, life skills; Popup Popsicle Days; as well as physical fitness, and a basketball program and tournament.
For more information on the program and to register, email: