ATLANTA—The family of the late NBA referee Anthony "Tony" Brown is thanking the community for an outpouring of love and encouraging supporters to help provide scholarships through an endowment at Clark Atlanta University(CAU), Mr. Brown's alma mater.
Mr. Brown, who officiated more than 1,100 NBA games over nearly two decades, died of pancreatic cancer on Oct. 50. He was 55. His family announced a private memorial celebrating his life.
As chair of the endowment scholarship, Attorney activist Mawuli Davis is spearheading an effort to raise $100,000 and present the check  at the Clark Atlanta University's men's basketball home opening game on Monday, Nov. 7.  
"Although our hearts are saddened at this very moment, we will keep pushing forward to honor our brother, by reaching our goal to raise $100,000, for student athletes at Clark Atlanta University to receive scholarships," Davis stated.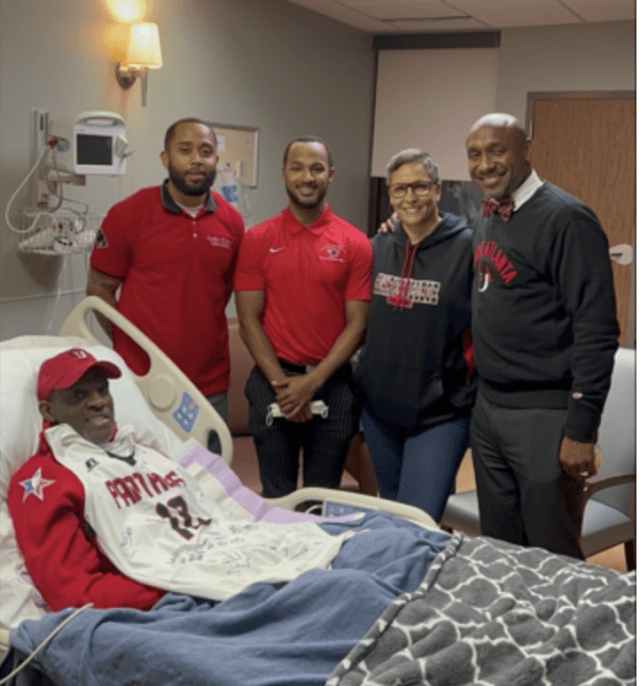 The Brown family issued the following statement in a news release this week:
"When Anthony was diagnosed with Stage 4 pancreatic cancer eighteen months ago, as a family, we decided to open our lives and his journey to the world so that we could all coalesce around the central purpose of our being — love and community. We wanted Anthony to be supported but we also wanted to stand tall and courageously rooted in our abiding faith and trust in God and His divine order. Our village came through in ways we could not have imagined with an extraordinary love that still has our cups overflowing.
We should all be so fortunate to ride off into the sunset on the wings that carried Anthony home. The beauty of Anthony's journey is he received his flowers and enjoyed them fully with all of his senses while he was able to appreciate them. He tasted home-cooked meals, delicacies and goodies friends were delighted to prepare for him. He heard the many wonderful stories you shared about how he touched and impacted you, the game of basketball, and his community. He saw your smiles, dedications, and tributes, but most importantly, he felt the embrace of family, friends, and colleagues and your tremendous outpouring of love.
Tradition would dictate a ceremonial homegoing, but right now, we need to begin our own journey of healing. Because we have shared Anthony so openly with the world throughout his career and illness, we ask that you give us space to heal privately, and in our own way, as we are left to pick up the pieces of his immeasurable loss. The children and I have decided to hold a private family ceremony in the coming days. As the sun sets on Anthony, we will rise victorious with a renewed purpose to grow spiritually, love authentically, give genuinely and live in an abundance of gratitude.
To the NBA, NBRA, NBDL, WNBA, CBA, BSN, SWAC, MEAC, SIAC, fellow officials, players, colleagues and fans, we want to thank you from the bottom of our hearts. We remain indebted to you. Delta, thank you for leading the way toward the path of Tony's life and career. To the brothers of the Black Man Lab thank you for your love, support, and healing work. To his CAU family and the Panthers Basketball Team, his love for you ran deep, and his legacy will live forever in your halls and on your court through the endowment. To Anthony's family and our closest friends, our hearts have already connected, and no additional words need to be spoken.
Starting now, we begin anew."
Tina, Bailey, Baylen and Basile Brown
For information on making a donation to the
Tony and Tina Brown Endowment Scholarship, click: