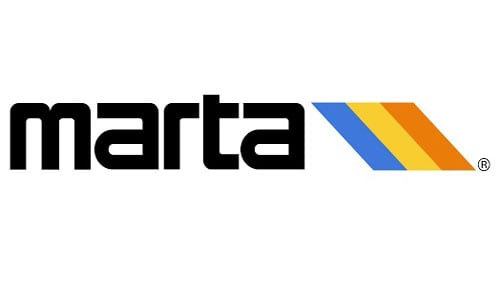 ATLANTA – The MARTA Police Department (MPD) is holding a hiring event for Police Officers, Dispatchers/Call-Takers, and Protective Specialists on Saturday, April 9, 10 a.m. until 2 p.m., at the MARTA Police Clayton County precinct located at 115 Mount Zion Road in Morrow.
MPD provides all uniforms and equipment necessary for position and offers excellent
benefits and opportunities for advancement. Pay starts at $45,531 and tops out at $67,371 for officers.
WHAT:           MARTA Police Department Hiring Event
$5,000 and 3,000 signing bonuses available for qualified applicants
Interviews and physical agility tests conducted on-site
COVID-19 vaccination required for employment
WHEN:          Saturday, April 9
           10 a.m. – 2 p.m.
WHERE:        MARTA Police Clayton County Precinct
115 Mount Zion Road, Suites L-M
Morrow, 30260
REQUIREMENTS:
Must be 18 or older                                              
Must be a U.S. citizen
Must have high school diploma or equivalent
Must have a valid driver's license
Applicants must undergo a background investigation which includes a driving record and criminal history check, polygraph exam, and credit check. A physical agility test, medical exam including drug and alcohol screening, and psychological test are also required.
MARTA is offering a $5,000 signing bonus for all lateral Georgia POST certified police officers and $3,000 signing bonus for non-certified personnel for those agreeing to serve three years with MPD. MPD offers a consolidated hiring process for out of town applicants and will assist with relocation. Additionally, MPD offers a $5,000 tuition reimbursement for officers taking career-related classes. Sworn MPD officers receive a monthly contribution to their Peace Officer Annuity Benefit Fund.
For more information, call 404-848-4900.