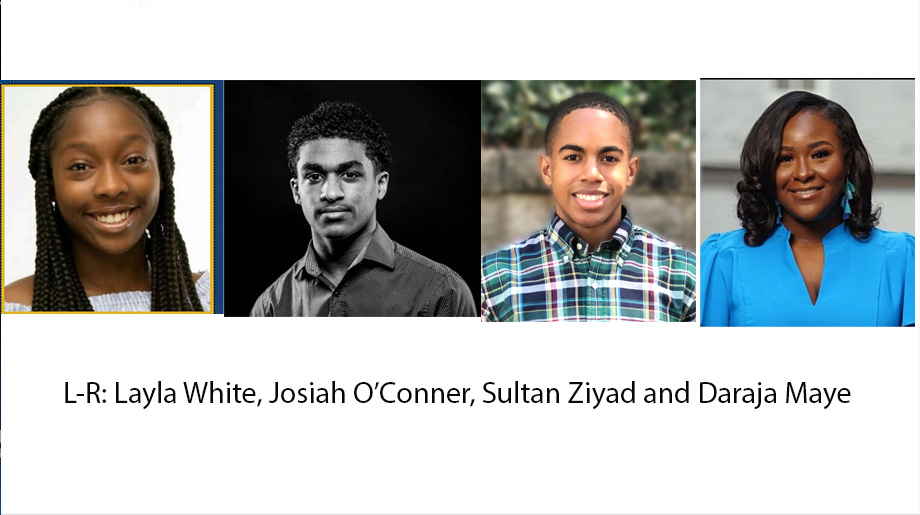 Decatur, GA—Youths in the National Association for the Advancement of Colored People (NAACP) DeKalb County branch won five medals during this year's Afro-Academic, Cultural, Technological and Scientific Olympics (ACT-SO) competition.
The competition was hosted virtually July 8-11 during the national NAACP conference. High school students from across the country participated in the academic and cultural competition.  
Freda Hammonds, ACT-SO Chair of the DeKalb NAACP branch, attributes the success of the program to the commitment of its talented students volunteer mentors who provided the guidance to the students.
"We had 35 students to participate in 23 categories including drawing, painting, written poetry, short stories, instrumental classical, architecture and dance," said Hammonds, who has worked with DeKalb's ACT-SO program since 2012.
Hammonds said Layla Alexis White, one of the students who represented DeKalb, medaled in two categories.  
Hammonds said since the program was held virtually, students from New Orleans, Alabama and Mississippi joined the DeKalb NAACP's program. 
"There were people who heard about our program who wanted to participate and the national NAACP allowed them to join DeKalb's  virtual program. That was one of the positive things that happened aa a result of the COVID-19 pandemic," Hammonds.  
DeKalb's 2021 ACT-SO medalists are:
Layla Alexis White – Dramatic Arts: Acting -Silver Medal
Layla Alexis White – Dance: Modern -Silver Medal
Josiah O'Conner – Music: Classical Instrumental – Silver Medal
Sultan Ziyad – Stem: Architecture – Silver Medal
Daraja Maye – Visual Arts: Photography – Bronze Medal  
"I am so proud of our youths, DeKalb NAACP President Teresa Hardy said. "They really worked hard and were committed to this annual program, working with great mentors."
The DeKalb NAACP uses donations to support the
ACT-SO program, purchasing items to assist students who make it to the national competition, said Hammonds.  
"If they need new attire for their performances, canvasses for their art projects or other supplies, we want to make sure they are able to put their best foot forward," said Hammonds. "One year, I was driving around in a taxi at the national convention taking a student to get a haircut who was participating in the culinary competition. We wanted to make sure his hair was neat underneath that chef's hat."  
The DeKalb NAACP branch's ACT-SO program kicks off in September on the first Saturday after Labor Day and continues with meetings throughout the school year. The local competition is held in April and the national competition is held in July.  
To support ACT-SO students and for more information on the program, visit
www.naacpDeKalb.org
or contact: