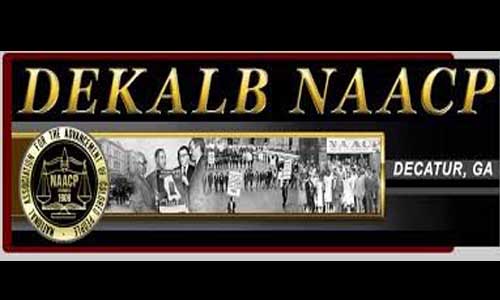 The NAACP DeKalb and members of the Alpha Phi Alpha Fraternity will host a "March for Justice" to Stone Mountain Park on Saturday, June 27. The march will begin at 10:30 a.m. at Wade Walker Park, 5585 Rockbridge Road, Stone Mountain.
NAACP DeKalb President Teresa Hardy is urging community activists, faith leaders, elected officials, social organizations and youths to participate. The NAACP's Youth & College Division will participate in the march.
The march comes in the wake of weeks of widespread protests against police brutality, racial injustices, and the removal of Confederate monuments across the country. Stone Mountain Park was purchased by the state of Georgia in 1958 as a memorial to the Confederacy and was once the sacred site of the Ku Klux Klan white supremacist hate group.
"Stone Mountain Park is a fitting location to denounce racism and injustices because this park, dedicated as a memorial to the Confederacy, embodies the legalized acceptance of racial discrimination and the denial of the concept that all people are created equal," Hardy said.
"The attitude that protects the stated purpose of Stone Mountain Park and the hundreds of Confederate monuments in Georgia also tends to devalue black lives and tolerate police misconduct of police interaction with its black citizens," she added. "The acceptance of police misconduct and the glorification of the Confederacy can no longer be condoned."
Hardy said she plans to address the recent deaths of blacks by the hands of the police and to emphasize the need for residents to register to vote, complete US Census and join the NAACP.
"The issues plaguing our communities are urgent, and the time to act is now," said Hardy. "We request your attendance, participation and donations for water."
For more information on the march, contact the NAACP DeKalb branch at 404-241-8006 or info@naacpdekalb.org.