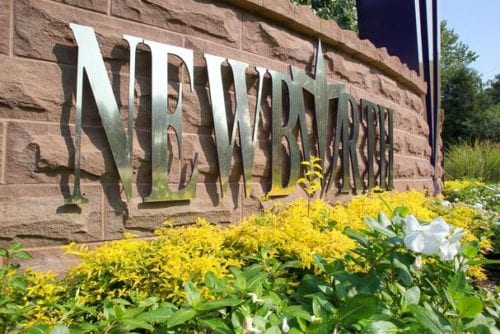 STONECREST, GA—The King's Table, a ministry launched last year by New Birth Missionary Baptist Church to curb household food insecurity, will host its first free food distribution of the year on Saturday, Feb. 6, at 10 a.m.
The Stonecrest ministry is also partnering to provide free drive-thru COVID-19 testing as households wait on vaccines and continue to grapple with impacts caused by the global pandemic.
On Saturday, more than 100 volunteers will support The King's Table in providing the meal boxes comprised of fresh fruits, produce and protein. The drive-through distribution will be held at New Birth, 6400 Woodrow Road. All food donations are provided on a first-come, first-served basis.
Additionally, New Birth leaders have established a new goal to exceed its 2020 outreach efforts, which served 545,000 people and provided more than 20 million pounds of free food.
"Even with a COVID-19 vaccine, the financial impacts to families and businesses of all sizes will reverberate for years to come. The need to cure food insecurity will be a long road and New Birth will be here to help our community," said Jamal Harrison Bryant, senior pastor of New Birth Missionary Baptist Church. "Thanks to the generous support of our donors, sponsors, members and community leaders, we were able to donate more than $3 million in food, household items and more. As we re-launch our efforts, we are looking to surpass that mark this year as we work collaboratively to address food insecurity throughout Georgia."
New Birth plans to maintain the free weekly food distributions the entire year.
COVID-19 Testing at New Birth
Throughout the month of February, New Birth is partnering with MAJL Diagnostic Laboratories to provide free mobile COVID-19 testing on the church's campus each Saturday, 10 a.m. until 2 p.m.
No registration is required for the drive-thru testing outreach event. MAJL Diagnostic Laboratories will administer all COVID-19 tests onsite and will provide walk-up opportunities as well.
"While the first waves of the vaccines are starting to be administered nationally, many people are still months from having the option to get vaccinated due to federal prioritization and vaccine availability," said Bryant. "Millions of people are still anxiously waiting on their number to be called for the vaccine, so it is imperative that we actively work to expand access to healthcare and testing here in DeKalb."