Story updated March 24, 2021 to include statement released by Tax Commissioner Tiffany Porter.
Gwinnett County Tax Commissioner Tiffany Porter has come under fire for her proposal to charge higher fees for providing billing and collection services for property taxes in 8 cities (Berkeley Lake, Dacula, Grayson, Lawrenceville, Lilburn, Peachtree Corners, Snellville, and Sugar Hill).
Porter made history in November 2020 when she was elected as the first African-American tax commissioner in Gwinnett's history. She is also the first African American tax commissioner in Gwinnett County's history. She previously served as the first African American judge for the Duluth Municipal Court.
Post 1 Commissioner Kirkland Carden blasted Porter, calling the proposed hike "unnecessary."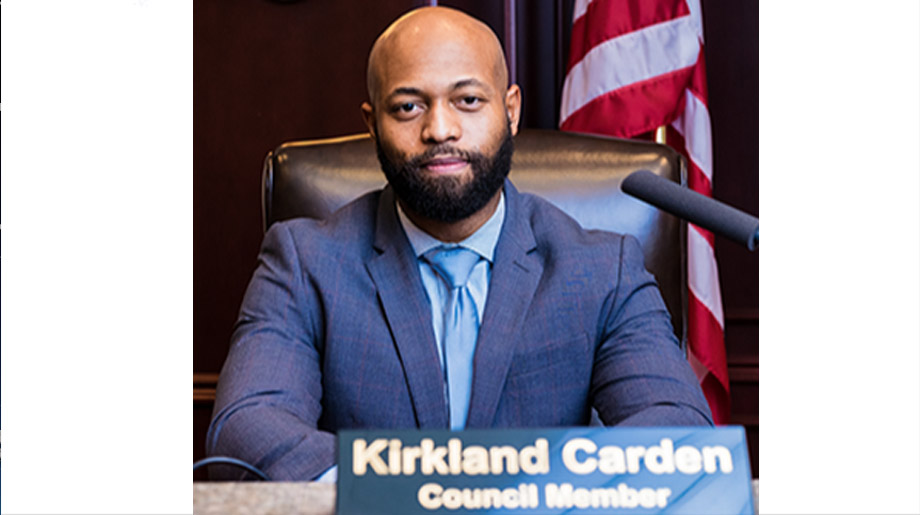 Carden stated in a news release today (March 23) that if the Board of Commissioners approve the changes, compensation for Porter would increase about $110,000, raising her overall salary to an estimated $250,000 – higher than any member of Congress or statewide office in Georgia.
"These proposed changes would drastically increase the financial burden placed on municipalities and taxpayers. I can't think of a worse time to hike the fees a city must pay than right now after their budgets have already been devastated by the impact of the COVID-19 pandemic," Camden stated.
"The previous agreements simply charged municipalities for the cost of services being delivered, however Tax Commissioner Porter is looking to significantly increase the rate – in some cases tripling the fees charged – with excess funds being paid directly to her. These changes are unnecessary and not a responsible use of taxpayers' money. As a leader who believes in putting the people first, I will not support these changes."
Porter is in the process of renegotiating the agreements with the eight municipalities. On Common Ground News has reached out to her office for comment. This story will be updated when she or a staff spokesperson responds.
The following statement was released on March 24 from Gwinnett Tax Commissioner Tiffany P. Porter:
"I promised to conduct myself with transparency, which is why I met with Gwinnett Chairwoman Hendrickson in advance to advise her of my intent to renegotiate the city contracts and to add a fee for the tax commissioner. I also asked to meet with each city to explain the changes and answer questions in advance of sending the new contracts.
"Gwinnett's eight city contracts haven't been updated since they began, some of them more than 20 years ago. After review we proposed two changes:  1) a simplified per parcel formula, and 2) a split fee model.
"First, the law requires cities to pay fees that "substantially approximate the costs" to provide the services. It costs the tax commissioner's office $16.18 per parcel to provide 50-plus services to bill, collect and disburse, which requires expensive systems and highly-trained staff. Last year, cities paid an average of $1.56 per parcel based on an incremental model, which is extremely favorable to the cities. In years past, the $14.62 deficit has been absorbed by the tax commissioner's office. It's important to get the big picture.
In fact, without meeting with me prior to understand the dynamics, Commissioner Kirkland Carden released a statement with inaccurate information.
"Second, we are implementing a split fee model similar to that used by a third of Georgia's counties, where both the county and the tax commissioner receive fees. The Gwinnett County tax commissioner is personally liable for the $1.6 billion in operations and the law allows the tax commissioner to receive a fee personally.
"Under the new fee structure, based on last year's numbers, the eight cities will pay an average of 0.87 percent to have a combined $24 million in taxes collected on their behalf, an average increase of $2.24 per parcel. Gwinnet is the second largest county in the state, and in another county, they could be paying an average of $5.37 per parcel."