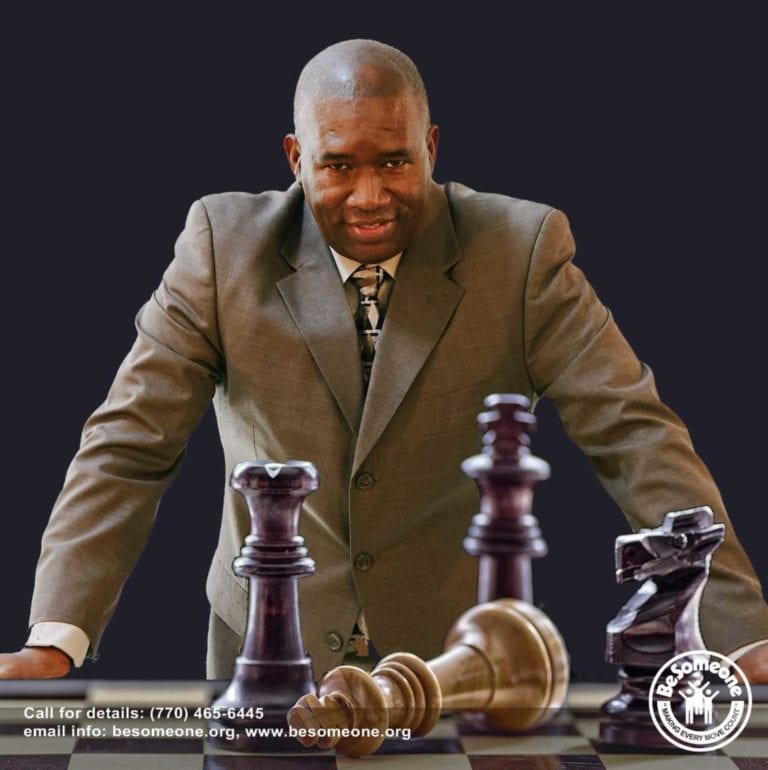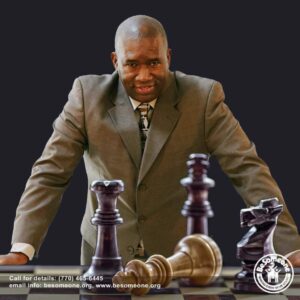 ATLANTA—Motivational speaker Orrin "Checkmate" Hudson has been in headline news this week with a message for young people who want to be gang bangers: "Think it out, don't shoot it out. The new weapon of choice is a king, queen and a pawn—not a gun."
"I've been on several television and radio stations discussing solutions to stopping crime and eradicating the school-to-prison pipeline," said Hudson. "I'm doing everything that I can to stop this madness. We've got to let the kids know we are here to help them succeed. We're not going to let gangs take our young people."
Hudson's message comes in the wake of growing violent crimes nationwide—murders, rape, robberies, shootouts—that officials are attributing to gangs. That gang activity was underscored in Atlanta recently with the arrests of rappers Young Thug and Gunna, who have been named in a 56-count gang indictment.
Fulton County District Attorney Fani Willis said 75 to 85 percent of crime in Atlanta is directly attributable to gang activity and the removal of 28 defendants associated with the indictment will help keep the community safe.
Hudson applauds Willis' commitment to prosecute gang members for their crimes. He says the community must do its part to stop the violence as well and he's  on a mission to be part of the solution.
"As a teen, I was a high school gang member involved in petty crime and on a path to destruction," said Hudson, 58. "A high school teacher intervened and taught me the game of chess.  That simple act saved my life."
Hudson went on to serve in the Air Force, became an Alabama State Trooper and was the first African American to win the Birmingham city chess championship.
He was inspired to launch Be Someone, Inc. mentoring program after learning of a violent restaurant robbery in New York City that claimed the lives of several young people.
"I knew right then if good people did nothing, bad things will continue to happen," Hudson said.
Be Someone Inc. allowed him to use his skills as a chess champion to teach kids there are consequences for every move they make—whether it be on the chess board or in life.
"Many of these youngsters committing these crimes don't understand that. They are living for now– not tomorrow–because no one has convinced them they own a tomorrow," Hudson said.
Hudson says his organization has trained more than 88,000 kids, many of them at risk, using such mantras such as "Head up, pants up, grades up, never give up, "Brains before bullets," and "Think it out, don't shoot it out."
"I feel like I've been divinely guided, amazingly blessed, and called to help youngsters make better decisions," Hudson said.
Every week, Hudson carves out an hour to connect with the community and answer questions about the application of his work. The strategy-based training sessions are for anyone who is interested in transforming their life.    
To invite motivational speaker, chess champion and crime prevention specialist Orrin Hudson to energize your next event, call 770-465-6445 or email info@esomeone.org.