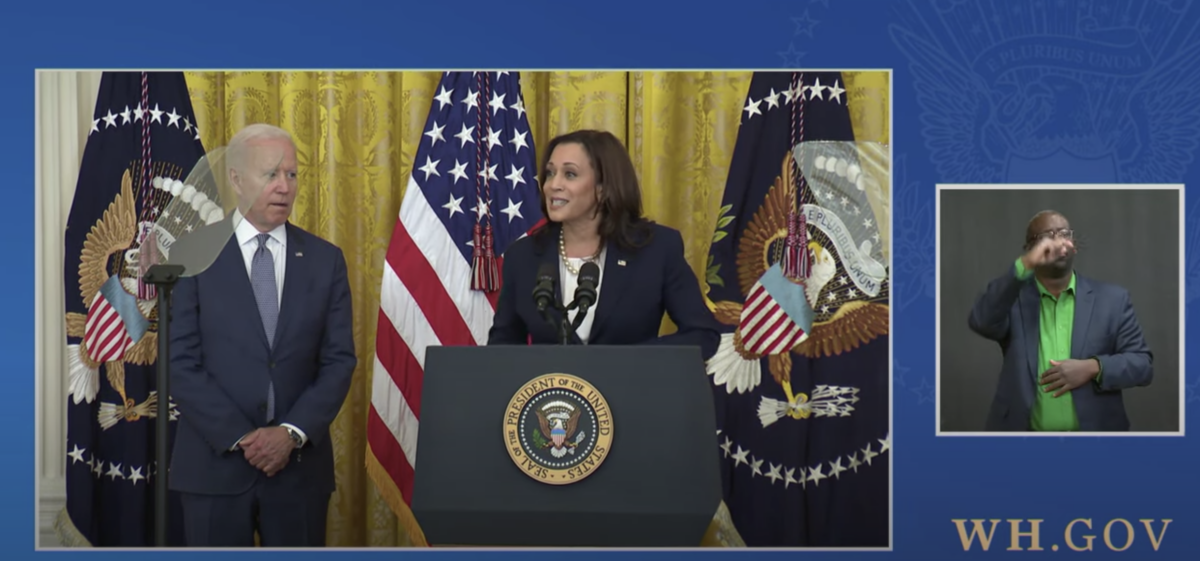 WASHINGTON, D.C. – Today(June 17), President Biden and Vice President Harris  signed the Juneteenth National Independence Day Act into law.
The historic, bipartisan legislation establishes Juneteenth National Independence Day, June 19, as a federal holiday. The new federal holiday will commemorate the anniversary of June 19, 1865, the day enslaved people in Galveston, Texas, finally learned they were free, thanks to the Emancipation Proclamation.
Georgia's Congressman Hank Johnson and Senators Raphael Warnock and Jon Osoff  attended the ceremony at the White Houaw.