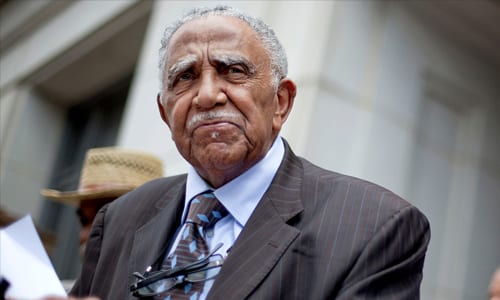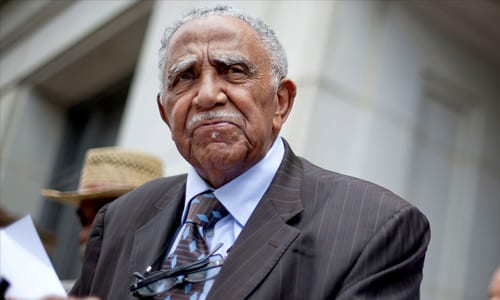 Human rights activist  Joseph Echols Lowery, Oct. 6, 1921-March 27, 2020
Metro Atlanta leaders shares thoughts, prayers
ATLANTA—A small, private service will be held for the late civil rights icon, the Rev. Dr. Joseph Lowery, due to social distancing mandates and the coronavirus pandemic. Willie A. Watkins Funeral Home is in charge of arrangements.
In a statement, family members said a larger, public memorial would be held in late summer or early fall.
Rev. Lowery died of natural causes unrelated to the coronavirus on Friday (March 27) at home in Atlanta, surrounded by family members. He was 98.
"Our entire family is humbled and blessed by the overwhelming outpouring of love and support that has come from around the globe. We thank you for loving our father, Dr. Joseph E. Lowery, and for your continuous prayers during this time," the family said in the statement posted to the Joseph & Evelyn Lowery Institute's web site.
In lieu of flowers, cards or food, the family suggests donations to
The Joseph & Evelyn Lowery Institutefor Justice & Human Rights. P.O. Box 92801, Atlanta, GA 30314.
An outpouring of condolences and sentiments have been shared by local leaders impacted by Rev. Lowery, who became the third president of the Southern Christian Leadership Conference after Martin Luther King, Jr. and Ralph Abernathy.
The King Center remembered Lowery on the night of his passing as a champion and friend:
"Tonight, the great Reverend Joseph E. Lowery transitioned from earth to eternity," The King Center said in a tweet. "He was a champion for civil rights, a challenger of injustice, a dear friend to the King family."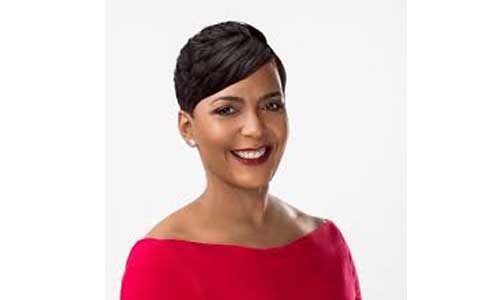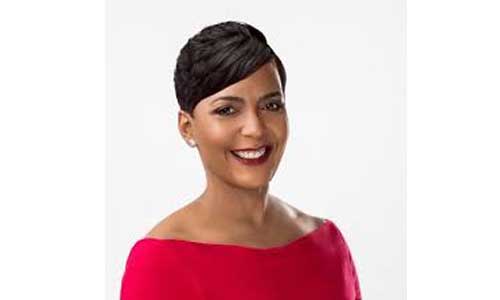 Atlanta Mayor Keisha Lance Bottoms
Atlanta Mayor Keisha Lance Bottoms said in a statement on behalf of herself and her husband, Derek Bottoms:
"Derek and I are deeply saddened by the passing of Rev. Dr. Joseph Lowery. While he was a world-renowned leader of the Civil Rights Movement, he was a monumental part of our village, known as Atlanta. His love, care and concern for the people of our communities is only surpassed by the love he had for his beautiful wife Evelyn, their children, grandchildren and his entire family. Dr. Lowery has been an ever-present part of the fabric of Atlanta, from his leadership of the SCLC, to his pastoring Cascade United Methodist Church, to simply his participation in so many events, big and small, throughout our community. While we will truly miss his presence here on earth, as he often reminded us, we will see him in the morning."
DeKalb CEO Michael Thurmond
DeKalb CEO Michael Thurmond remembered Dr. Lowery as a man sho spoke truth and transformed America.
"Dr. Joseph Lowery was a transcendent preacher and civil rights icon who helped lead the movement that transformed America and humankind. A fearless man who always spoke truth to power," Thurmond said.
Contemporary civil rights leaders remembered Rev. Lowery as a fearless general who paved the way for them to pick up the mantle of equality and justice.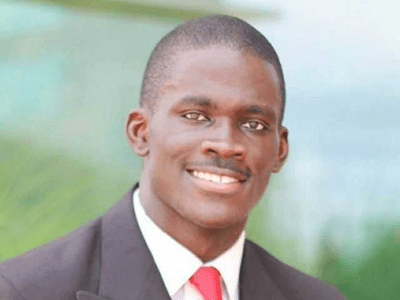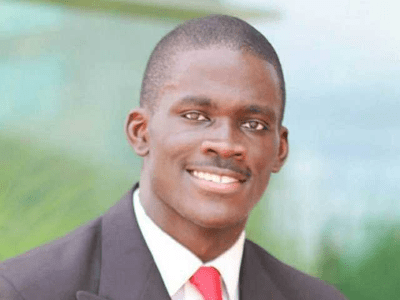 Georgia NAACP President James Woodall
"Dr. Lowery, the dean of the Civil Rights movement, shared a vision of truth with the world. We are forever indebted to that legacy of fighting for justice and equity," said Georgia NAACP President James Woodall, who, at 25, became the youngest state president elected by the Georgia NAACP cabinet in October 2019.
DeKalb NAACP President Teresa Hardy
Said DeKalb NAACP President Teresa Hardy: "As a civil rights activist, I have studied, observed and was present with Rev. Dr. Lowery. We have his strength, courage and boldness to fight for equality for our people. So let's do what he has done for us. We are forever indebted to the Dean of Civil Rights. Rest in Heaven."
Atlanta NAACP President Richard Rose expressed his sentiments on social media.
"The NAACP Atlanta is saddened to learn about the loss of the titan of the movement. We send our condolences to the Lowery family. Rest in Power Rev. Joseph Lowery," Rose said.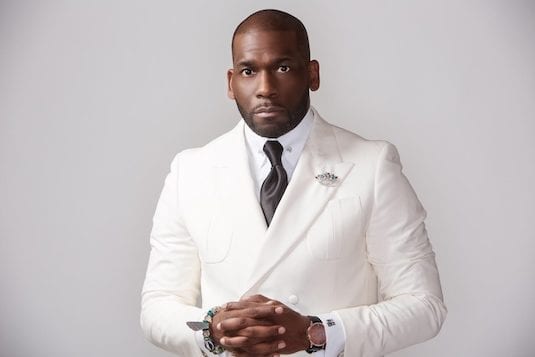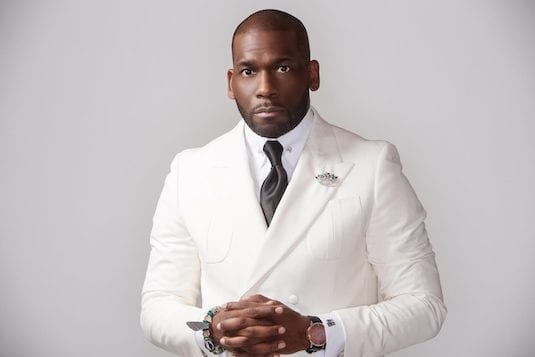 Dr. Jamal Bryant
Dr. Jamal Bryant of New Birth Missionary Baptist Church in the city of Stonecrest, said Dr. Lowery's passing is a deep personal loss for him.
"In 2000, he was my first guest speaker at my previous church, Empowerment Temple, in Baltimore, and in 2018, I had the immense privilege of pushing Dr. Lowery(in a wheelchair) across the Edmund Pettus Bridge at the 50th Anniversary of Bloody Sunday in Alabama," said Bryant.
Bryant said generations owe Dr. Lowery a debt of gratitude for his public service.
"He is literally the standard for moral and effective leadership. The Civil Rights Movement has no greater champion and generations of underserved and underrepresented communities owe him a debt of gratitude," said Bryant. "Our church family joins the entire country in mourning the passing of this giant of a man and a leader. After we pause to reflect on his immense legacy, the greatest tribute we can make is to commit ourselves to the work and the people he cared so deeply about. We send our love and condolences to his family and friends."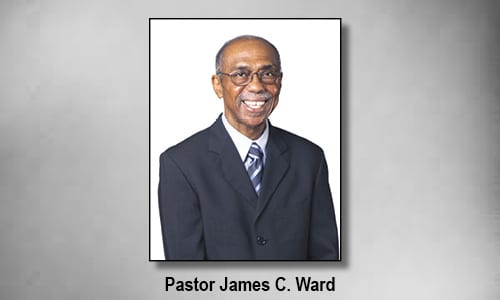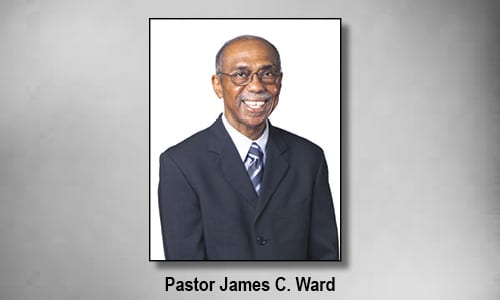 Pastor James C. Ward
James C. Ward, pastor of the historic Antioch-Lithonia Missionary Baptist Church in DeKalb County, remembered Rev. Lowery as a skillful "spiritual gymnast." Ward, a history buff, oversees a church that served as the first branch of the DeKalb NAACP and one that also has ties to the King family.  The maternal grandfather of Martin Luther King, Jr., A.D. Williams, served as pastor from the late 1800s to 1924 at Antioch-Lithonia.
"It is common knowledge that Rev. Dr. Joseph E. Lowery was an icon of the civil rights movement. I see him as a spiritual gymnast. He has a great sense of balance; he knew when to take the spotlight and when to defer to others. He was both a Joshua and a Caleb.  He often said, "In a movement one must be a leader or follow a leader. He did both well," said Ward.
Ward also recalled the many times that Lowery spoke at Morehouse College in Atlanta.
"He spoke several times at Morehouse Chapel Service when I was a student.  I have often used his anecdotal bear proverb: If I am in a bear fight, I can understand why you would not get involved. I have only one request of you: Please don't help the bear," said Ward. "A great light is now shinning on the other side of eternity."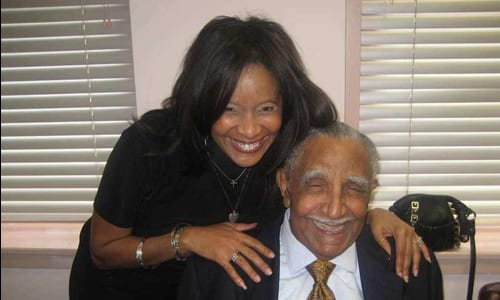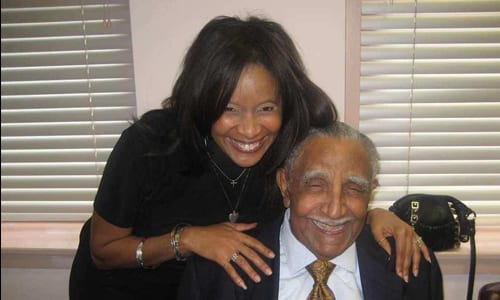 Tee Foxx
Tee Foxx, a publicist and marketing professional who works on high profile projects in metro Atlanta, said she felt "favored" to have interacted with Rev. Lowery.  She said she met the civil rights leader through Will Settle, a former Delta Airlines executive who is the current City of Stonecrest's Business Development Director.
"I was EXTRAORDINARILY impacted by Dr. Lowery. It was a GIFT to have a Dr. Lowery amongst us," Foxx wrote in a statement. "His presence reminding us of how GREAT we are. His spirit was a force of nature that continued propelling us forward. He was a walking history book! I was divinely favored to have had an opportunity to know him. He made me proud to be who I AM and in an unspoken way, made me know I had a responsibility to always keep my spine straight, carry that pride forth and do good for our people – in whatever way, big or small."
Foxx said Lowery's indelible spirit would continue to serve as a bedrock of inspiration for the rest of her life.
"I am a better person having come in contact with Dr. Lowery's indelible spirit and indebted to Will Settle for allowing me that opportunity and so many more with "The Dean of The Civil Rights Movement," said Foxx.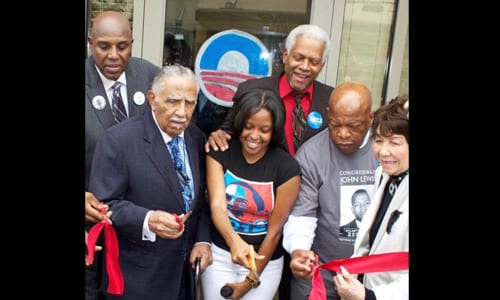 Meredith Y. Lilly (center) is pictured with the Rev. Dr. Joseph Lowery at the ribbon cutting ceremony for the opening of the 2012 Obama for America campaign offices in Atlanta. Lilly is joined by the Rev. Dr. Gerald Durley (back, left) and Congressman Hank Johnson (back right), Congressman John Lewis(front right) and Evelyn Lowery, who preceded her husband in death in 2013. 
Meredith Y. Lilly, who served as state director for the 2012 Obama for America campaign, recalled working with Lowery as he traveled across Georgia with the campaign as a surrogate for President Obama's re-election.
In 2009, President Obama awarded Lowery the Presidential Medal of Freedom, the nation's highest civilian honor.
"Dr. Lowery was someone all politicos looked up to. When he spoke, everyone got quiet," said Lilly. "He was also hilarious, extremely witty. He could light of up a room. We are going to miss his voice, his wisdom in our everyday politics. He was a legend."