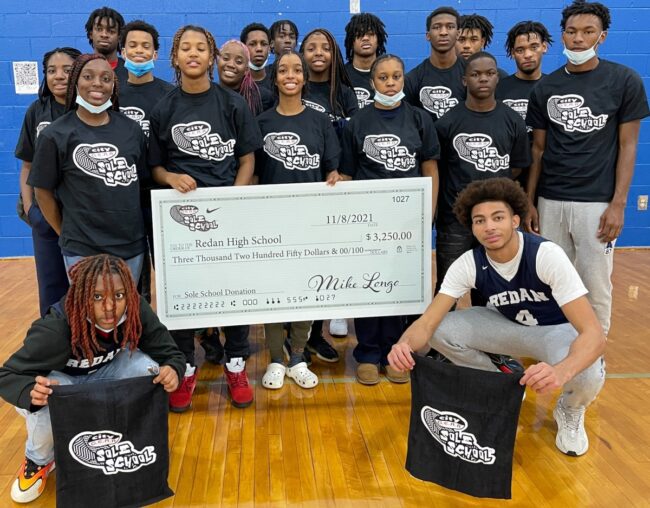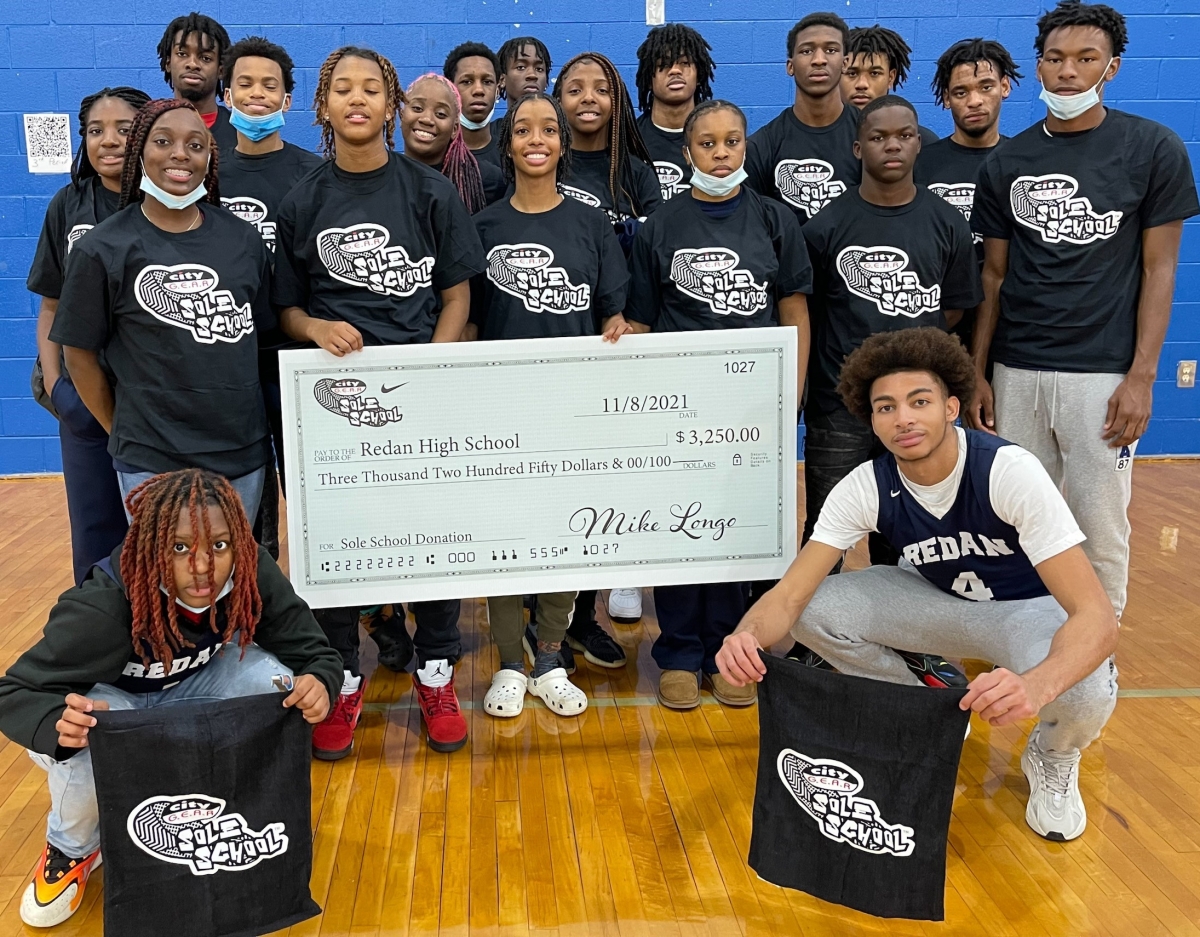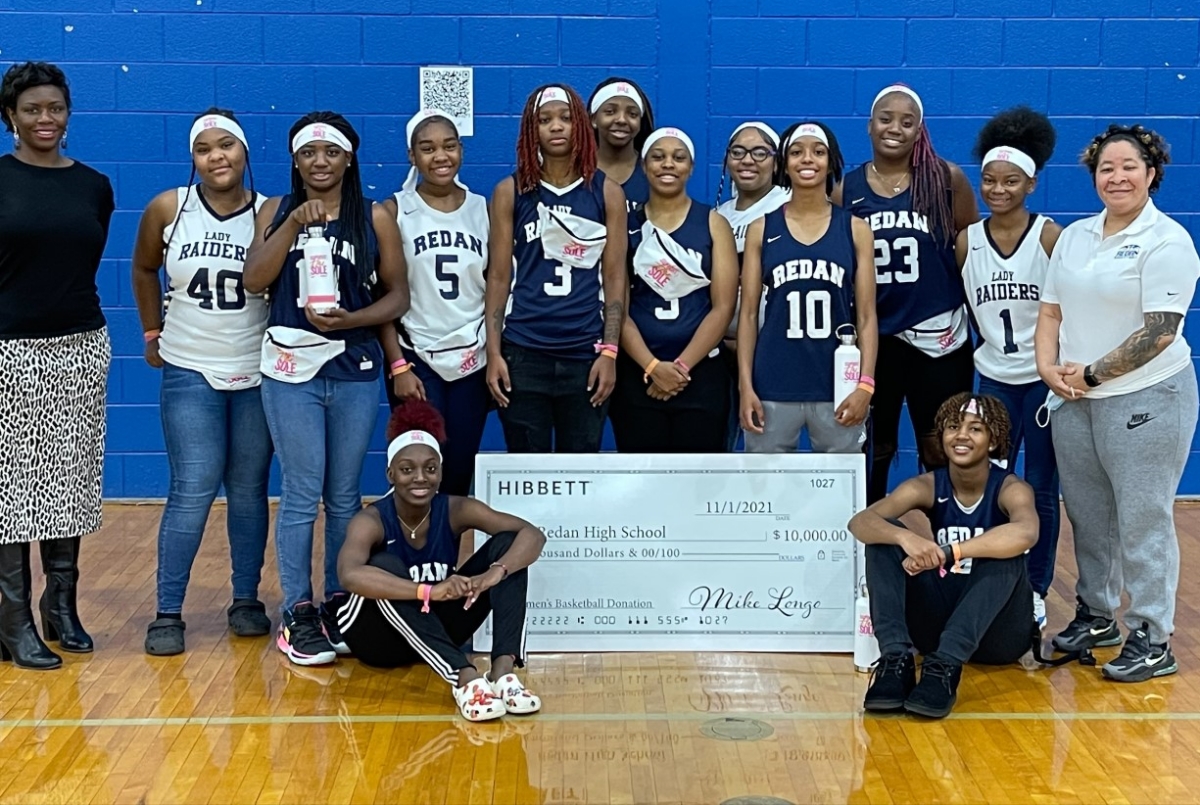 STONE MOUNTAIN, GA— The Redan Lady Raiders basketball program was recognized for its work on the court and in the classroom with a pair of donations from the Support Her Sole Foundation and as a Sole School.
Hibbet Sports District Sales Manager Troy Williams represented Hibbett and Nike in presenting the team with a $10,000 donation from the Support Her Sole Foundation. Redan was recognized as one of 10 women's basketball programs across the country for their hard work, both academically and on the court.
"We believe in continuing to support women through the Support Her Sole Initiative and giving back to the communities we serve," said Williams. "We congratulate Redan for its hard work and for being selected for this donation."
Coach Charlcye Henderson's team also benefitted as a Sole School by receiving a $3,250 donation from City Gear. Henderson shared the Sole School donation with the boys' basketball program.