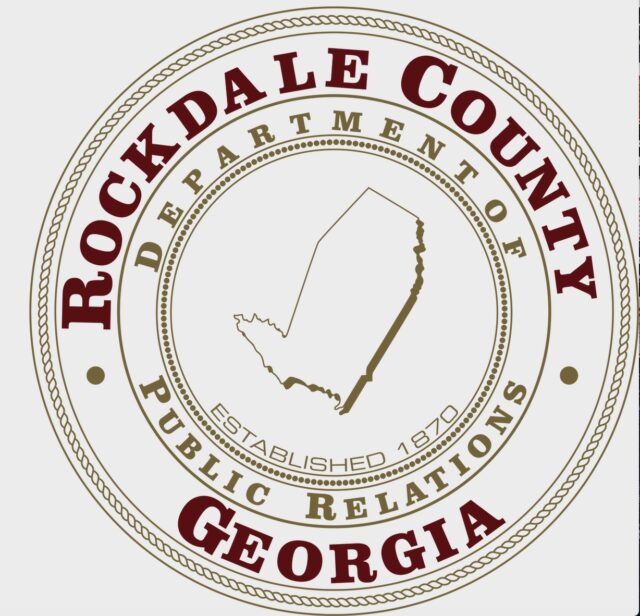 CONYERS, GA– The Rockdale County Board of Education (BOE) was recently recognized by the Georgia School Boards Association (GSBA) with the third Leading Edge Award, which highlights school districts that are leading the way in ensuring students are competitive in an ever-changing global market.
The Rockdale County BOE was recognized for its innovative partnership with Kids'-Doc-On-Wheels (KDOW) for school-based telehealth and mobile medical services and was honored during the Georgia School Boards Association / Georgia School Superintendents Association Annual Conference, December 2-3, 2021.
"We are honored to be recognized for the third consecutive year with the GSBA Leading Edge Award," said BOE Chairwoman Mandy North. "The unique partnership established between Rockdale County Public Schools and Kids'-Doc-On-Wheels allows us to provide crucial services to care for the whole child and to further the learning, wellness and health of our families and community."
Rockdale County Public Schools (RCPS) Superintendent Dr. Terry Oatts said, "This cutting-edge partnership has created essential avenues of support services for our students, families and community during an unprecedented global health crisis. I thank the board for their far-reaching vision in bringing these services to our students, staff, and families."
The nomination for the GSBA Leading Edge Award highlighted the innovative healthcare partnership between RCPS and Kids'-Doc-On-Wheels to provide voluntary school-based telehealth and mobile medical services for all RCPS students.
School-based telehealth services, provided at no cost to students as a supplement to existing school-based clinic services, are essentially remote pediatric medical services utilizing technology and do not require students to visit traditional brick-and-mortar medical facilities.
Such services provided in school settings minimize missed instructional time for students, work time for parents, and remove transportation barriers that would delay a child receiving necessary medical care.
Through this unique healthcare partnership, RCPS added free COVID-19 testing and vaccines for all students, staff, and families to its multilayer COVID-19 mitigation strategies.
RCPS was the first district in the state to offer free COVID-19 testing for staff and students. Our partnership with KDOW also allows RCPS to expand school-based mental health services to a greater number of students. For more information about services offered through the KDOW partnership, visit www.rockdaleschools.org/telehealth.
The Rockdale County BOE was named a GSBA Exemplary Board, the highest status in the GSBA Board Recognition Program, in 2020, 2019, 2018, 2016, and 2015. The GSBA Board Recognition Program was paused during 2017 and revised to require an even higher level of commitment from school boards and individual members.