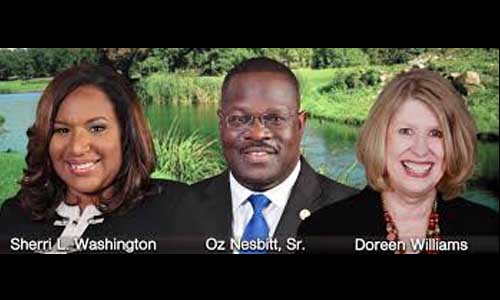 ROCKDALE COUNTY, Ga. –The Rockdale County Board of Commissioners has increased the minimum wage for county workers to $15 an hour, following the completion of a market study, officials said in a news release today (April 18).
Rockdale County partnered with PayScale to complete the market study, with the goal to fairly compensate employees and remain competitive within the metro Atlanta job market.
The Board of Commissioners approved amendments to the County's operating budget for the raises on April 12. Each employee was brought to the minimum of the new pay grade or they received an 8% compression increase, whichever was greater following the study.
Approximately 880 employees are affected by the approval, as well as vacant positions the County is seeking to fill. With this change, the County will be able to recruit, attract and retain quality employees.
"This board has always been a supporter of making sure that we are competitive in the region and in this market," Chairman Oz Nesbitt, Sr. said. "We look forward to attracting and retaining the right type of quality, competent talent."
Eligible employees will receive payment reflecting the increase on Friday, April 22, which covers the effective date for the pay period of April 2 –15.
Georgia's state minimum wage rate is $7.25 per hour, the same as the current minimum wage. However, 24 states will increase base wages to $15 an hour or higher in 2022, according to the National Employment Law Project, a worker advocacy group.