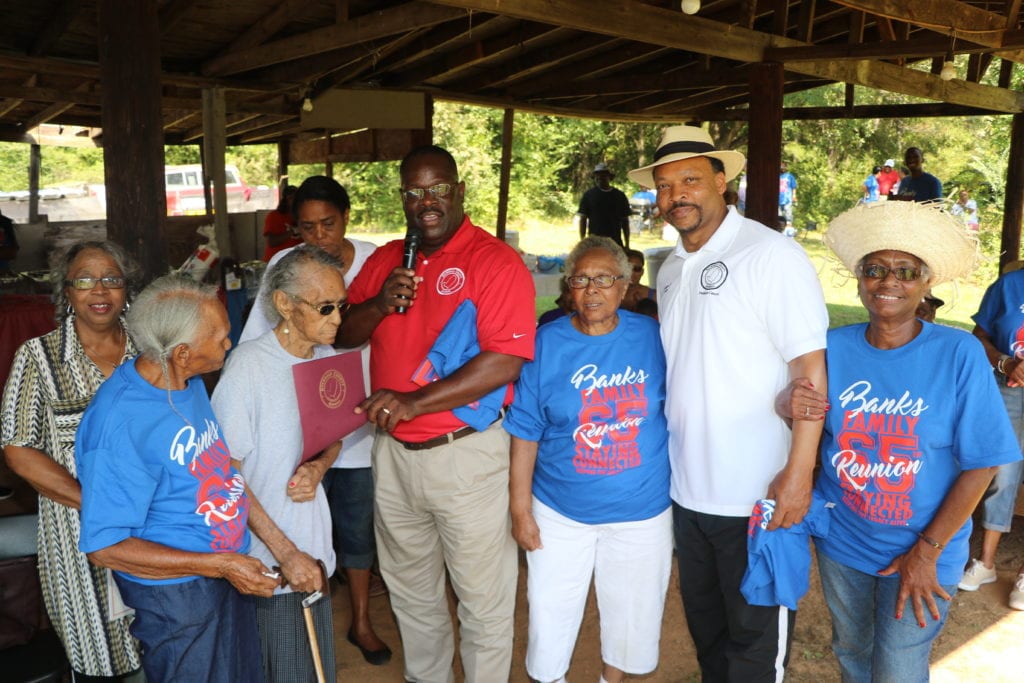 The Ludie Banks family proved that its family reunion is still going strong with a big picnic on Sept. 3, Labor Day weekend. This year marked the 65th annual gathering the Banks have held.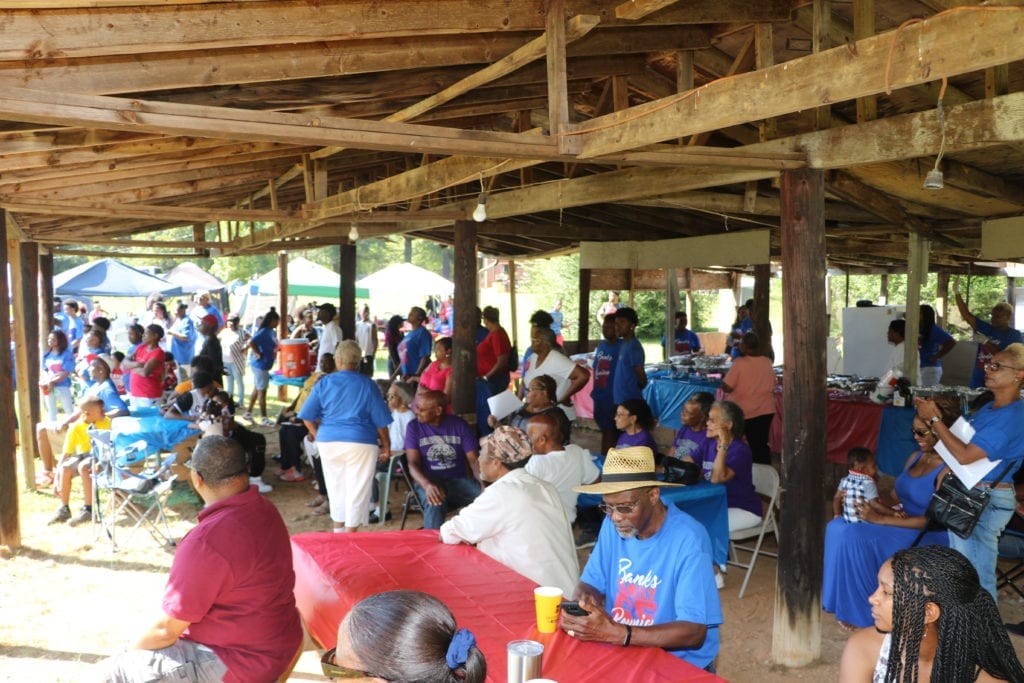 "We always have our reunion on the first Sunday in September. Ours is the longest held reunion in the county," Mary Lester said proudly.
Board of Commissioners Chairman Oz Nesbitt, who attended the celebration along with Probate Judge Clarence Cuthpert, Jr., commended the family for its long tradition.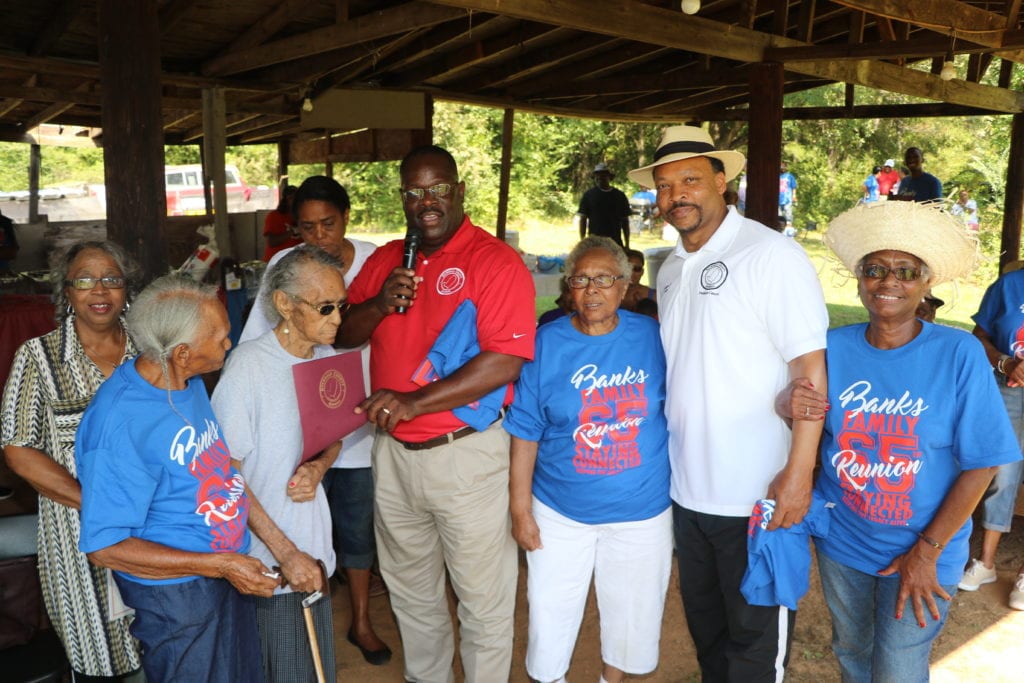 "You're celebrating 65 years. I love the slogan for the T-shirt this year: Staying Connected…," said Nesbitt, who presented a proclamation honoring the event as the "Banks Family Reunion Recognition Day."
The Banks held its annual picnic at the family homestead, which is located off Highway 138. On the land where only the chimney still stands from their family home, family members served up a feast of barbecue ribs, chicken, dressing, collard greens, macaroni and cheese, potato salad and other Southern dishes. As adults ate and caught up on life, the children played.
According to the family's written history, Ludie and Nina Banks moved to the area in December 1929. The couple and their children were one of the oldest black families to settle in this area of Rockdale. The Banks started their reunion when they held a birthday dinner in honor of Obert Jean Usher, who was 6 years old. Five daughters of Ludie and Nina attended—Katherine, Sallie, Mamie, Nina Lou and Cressie, along with their eldest son, Eddie Bryant.