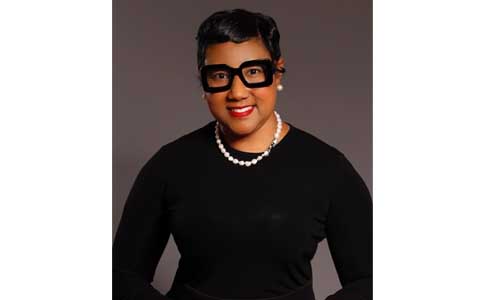 DeKalb County Commissioner Lorraine Cochran-Johnson is partnering with "Be The Match," a national marrow donor program, and neighboring county officials to support efforts in closing the gap between donors and recipients in marginalized communities.
On Thursday, Aug. 13,  6  to 7:30 p.m., residents from Clayton, DeKalb, Douglas, Fulton, South Fulton, Henry and Newton counties will have the opportunity to learn about "Be The Match" and potentially become a match for someone in need through the We Are The Cure Town Hall.
Registration for the We Are The Cure Town Hall can be accessed at https://bit.ly/3jJ39T0.
Every three minutes someone in the United States is diagnosed with a blood cancer like sickle cell anemia, leukemia and lymphoma. Disproportionately, African Americans are diagnosed with cancers of the blood and, for many, a bone marrow transplant is their only hope for a cure.
Over the past 30 years, Be The Match has managed the largest and most diverse marrow registry in the world and has facilitated more than 100,000 transplants globally. Of the 22 million potential donors currently on the Be The Match Registry, only 4 percent are African American and more are needed to create lifesaving matches.
Joining Be the Match and Cochran-Johnson in this effort are Commissioners DeMont Davis of Clayton County, Tarenia Carthan of Douglas County, Natalie Hall of Fulton County, Bruce Holmes of Henry County and Demond Mason of Newton County and Councilwoman Carmalitha Gumbs of South Fulton County, . 
"Learning that African Americans only have a 23 percent chance of finding a match on the donor registry was alarming," said Cochran-Johnson. "Each of my colleagues from metro Atlanta's neighboring counties share a combined passion in increasing that percentage and have graciously committed to this joint collaboration in saving lives."
The We Are The Cure Town Hall will feature Erica Jensen, senior vice president of marketing, donor registry growth and development for the National Marrow Donor Program's Be The Match. Information also will be available on how to request a free swab kit with the hopes of becoming a potential donor. Current donors and cancer survivors who have been the recipients of successful matches will also be highlighted in addition to remarks from participating commissioners.