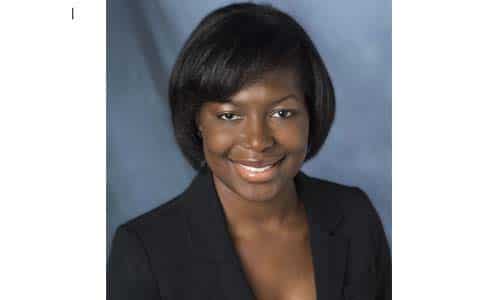 Shaunieka Taylor has been appointed to head Gwinnett County's Community Outreach Program, County Administrator Glenn Stephens announced.
Taylor has served Gwinnett County for 13 years in the Communications Division, recently as the division's public relations manager.
"For more than a decade, Shaunieka has gained a wealth of knowledge about this organization and understands the role our many functions play in serving the people who live and work in Gwinnett County," said Stephens, who made the appointment.  "In addition, she possesses the heart of a servant, with a keen ability to connect with people of all backgrounds and experiences."
Taylor will lead the outreach program, which fosters communication and engagement with diverse constituencies, coordinates cultural events and provides civic education and youth leadership development. The Board of Commissioners established the Community Outreach Program in 2015 in order to engage and empower residents to become more informed and involved in their county government.
"Shaunieka will make a seamless transition into this role since she was actively involved in building the foundation for the Community Outreach Program, specifically with helping to develop the curriculum for the Gwinnett 101 Citizens Academy and Gwinnett Youth Commission," said Chairman Charlotte Nash.
"As a Gwinnett 101 alumnus, I know firsthand the value that community outreach brings to our community," said District 2 Commissioner Ben Ku. "We are celebrating five years of the program's success this year, and I'm confident that it will continue to flourish and make a significant impact on our community, because it's in good hands. Shaunieka has often helped to set up and run Gwinnett 101 sessions so this will be a natural transition for her."
Before joining Gwinnett County, Taylor was a city clerk for the city of Avondale Estates.
Taylor brings more than 15 years' experience in local government. She earned a Bachelor of Arts in Communications from the College of Charleston and holds a Master of Science in Organizational Leadership from Brenau University.
"During her 13 years in the Communications Division, Shaunieka has spent countless hours developing messages that speak to our vibrantly diverse community and interacting with residents of all ethnicities and backgrounds," said District 4 Commissioner Marlene Fosque. "With her experience, education, leadership and innovative ideas, she is well equipped to successfully take the helm of our Community Outreach Program."