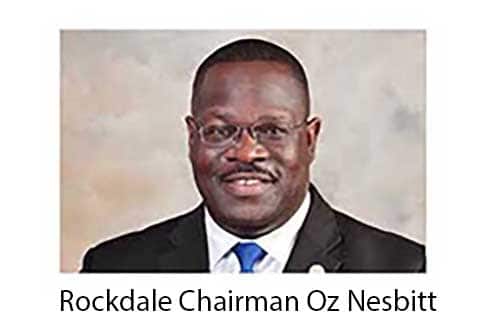 ROCKDALE COUNTY, GA – Rockdale County Chairman Oz Nesbitt, Sr., will host the first Shop Talk forum since late 2019. The event, usually held at local barbershops to connect the community with government staff and officials, will now include salons as well. This first event of 2022 will be held at J'La Hair Designs, 1046 Iris Drive S.W. Unit E, Conyers on Saturday, June 11, 11 a.m. – 1 p.m.
This first Shop Talk forum of the year will feature the following speakers to answer questions and concerns from a candid audience:
Terrence Simpkins, Stormwater Management Director
Kalanos Johnson, Planning & Development Director
Will Barkley, Board of Assessors Director
Shop Talk is a grass-roots approach to getting to know the community by interacting and engaging in an "open air" dialogue. The series will also be introducing government officials and staff to those who may not know who they are, what their roles are and their duties and responsibilities.