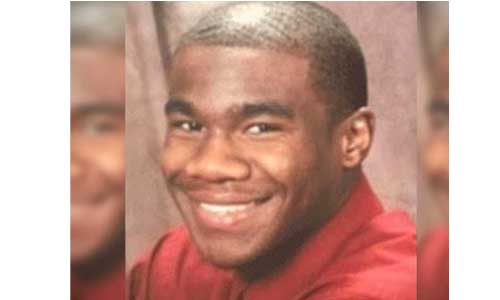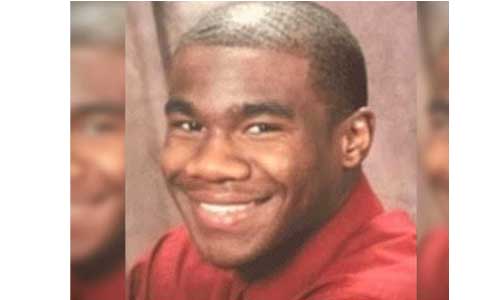 ATLANTA – State Representatives Park Cannon (D-Atlanta) and Renitta Shannon (D-Decatur) will host a candle light vigil and drilling ceremony for Jamarion Robinson on the fourth anniversary of his death by police brutality on Wednesday, Aug. 5, 6 p.m., 842 Martin Luther King Jr. Drive S.W. in Atlanta.
State representatives, activists and mothers will each drill a total of 76 holes on a mural to signify the number of bullet holes found in Robinson's body when he was killed in 2016 in a raid by several metro Atlanta agencies, led by U.S. Marshals. The mural artist is Maisie Thompson, who has been commissioned for murals across the Atlanta area on issues of injustice.
Robinson, a 26-year-old African American who had been diagnosed with paranoid schizophrenia, was killed after officers forcibly entered his girlfriend's apartment in East Point to serve a warrant for his arrest. Robinson was wanted for allegedly pointing a gun at officers and fleeing during a previous encounter with the police.
Robinson had been a biology student at Clark Atlanta University(CAU) and a running back on the football teams of CAU and Tuskegee University.  His mother said Robinson was in the process of transferring to Tuskegee University and had texted her two days before the shooting to tell her he had just enrolled there for what would be his final semester.
The public is invited to bring a candle to light in honor of Robinson's  life. Participants are encouraged to wear protective face masks in the wake of COVID-19.