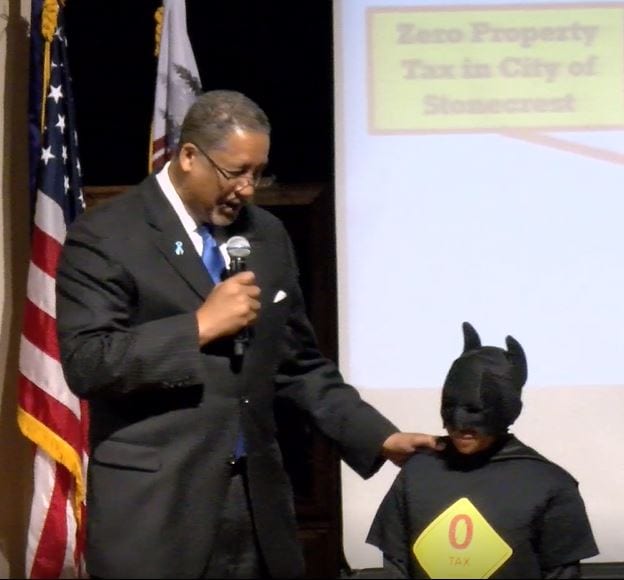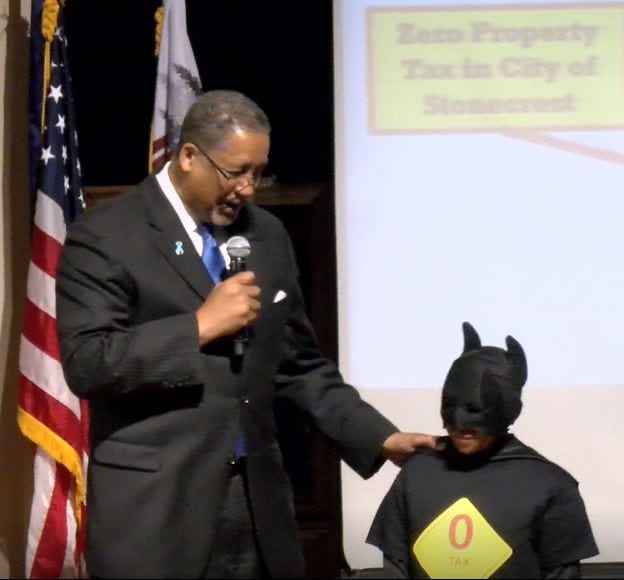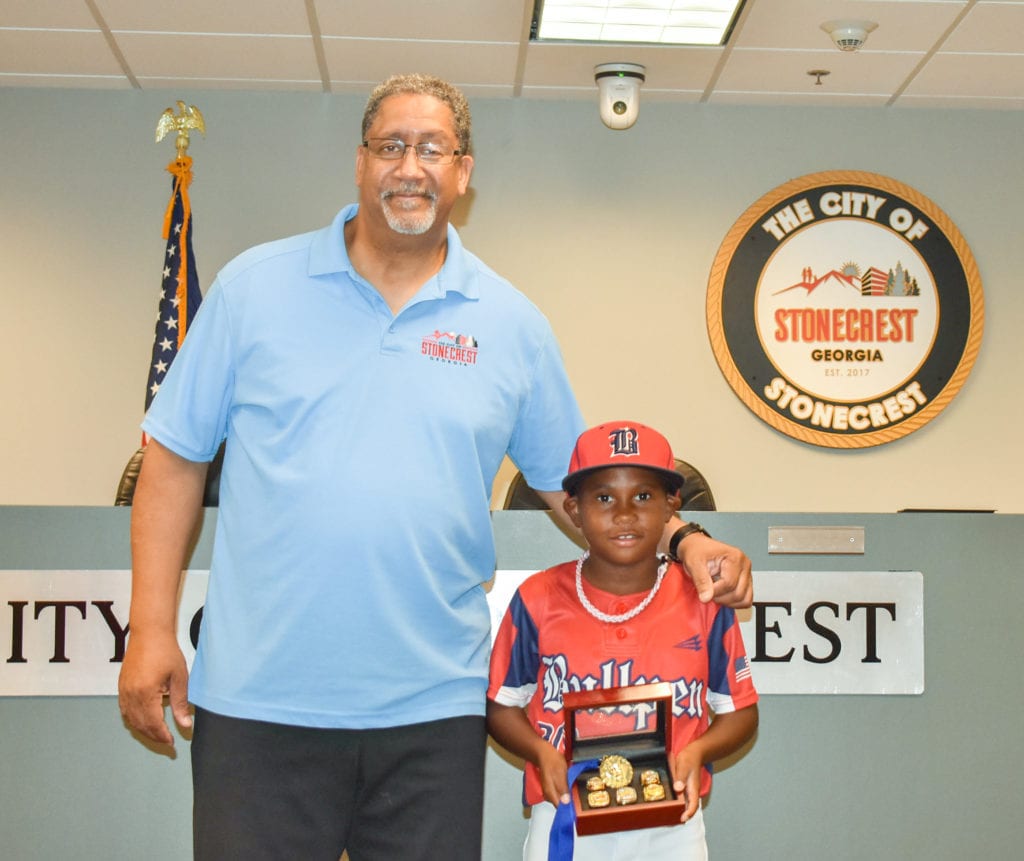 When 8-year-old Jaymeon Render paraded across the stage as Zero Tax Boy at Stonecrest Mayor Jason Lary's State of the City Address, many probably thought he was just a boy dressed as a superhero.  Few knew they were looking at a baseball champion.
Render, a Stonecrest resident, is a right fielder and pitcher with the Bullpen Braves, an 8U, AAA, USSSA tournament baseball team in McDonough.  During the week of June 17 -21, the team played in a Southeastern 8 and under, USSSA, World Series.  The Bullpen Braves earned a spot in the final game thanks, in part, to a grand slam by Render. The team won the final game 6-2.  Throughout the season, the tournament team played in Rockdale, Walton and Henry counties, Griffin and Jackson, Georgia and even Gulf Shores, Alabama. The Bullpen Braves' season record of 18 wins and 2 losses, yielded five gold championship rings, one gold medal, and a number three ranking in Georgia.
Mayor Lary said he is proud of Render.
"As mayor, it makes me proud to see the success of Jaymeon and young men like him who are excelling at an early age. This is our legacy," said Lary.  "As a father of two sons, I can attest to the importance of exposing our children to the valuable lessons taught during team sports participation."
Render started playing baseball at age 3 at DeKalb County's Browns Mill Park and was recruited by the Braves last year, according to Tiffany Adams, his grandmother.
"He is excited about winning and about the game," Miller said.  "He wants to play major league baseball, own a construction company, and be a police officer," she added with a glowing smile that only a grandmother could exude.
Render is following in the footsteps of his athletic grandfather, Antonio Render, who was a former DeKalb Police officer and an all-star defensive back for DeKalb County School District's Columbia High School and the University of Georgia Bulldogs, during their 1980s championship years. The elder Render is also a partner in Arizona's steakhouse restaurant and chief of security at New Birth Missionary Baptist Church, which are located in the city of Stonecrest.