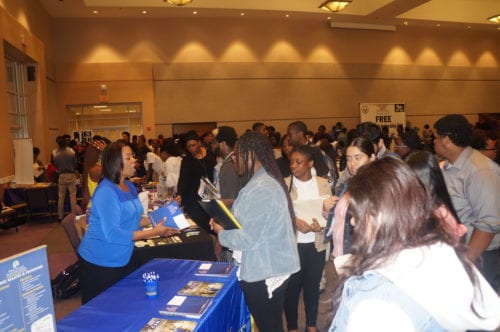 A packed crowd of high school students turned out for the scholarship fair sponsored by the Infinite Scholars Program and The Leadership Team USA. The two-day event, Oct. 17-18, was held at New Birth Missionary Baptist Church, 6400 Woodrow Road, Stonecrest.
In addition to meeting with college recruiters, students interested in entering the workforce had a chance to meet employers.
Thomas Ousley, founder of Infinite Scholars, and Courtney Dillard, Founder and CEO of The Leadership Team USA, said the goal of the fair was to provide students with plenty of options so that they may have hope after high school.