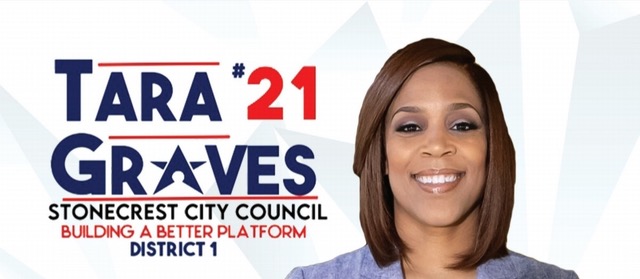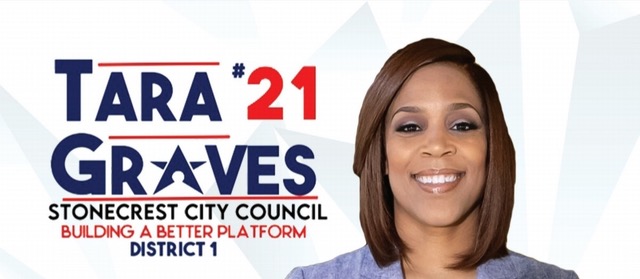 To The City of Stonecrest,
Thank you to all of my supporters and to everyone who has put in the time and energy to campaign for change in the City of Stonecrest.  I am so excited about the opportunity to serve the City of Stonecrest.  I want the community to know we are in this together and I will be their gatekeeper for District 1. I am motivated because I know Stonecrest has so much potential and I am looking forward to Building a Better Stonecrest. Teams are not perfect; however, if a team has mutual trust, respect, effective communication and the liberty to share ideas and embrace innovations we can make Stonecrest one of the most desirable cities in DeKalb county.
I am new to this arena of politics, but I am a veteran of hard work.  I will make myself accessible and continue being involved in the community.  I will learn the issues and build coalitions dedicated to changing and improving the city.  I don't have any alternative motive but to work hard for the people in Stonecrest.  I have many skills and experiences gained from my years in the Military, working in Accounting, Healthcare Finance, and Real Estate.  I have the ability to manage multiple priorities within an established time frame, while paying close attention to details.  I thrive on challenges and feel that my skills and experience are easily transferable.  I am resourceful and strongly motivated.
I strive to perform at top quality and my work ethic is based on being a conscientious, honest, and a reliable human being.
Thanks again and I look forward to seeing you at the polls on November 30th.
Sincerely,
Candidate Elect Tara Graves
Stonecrest City Council, District 1
www.taragravesforstonecrest.com