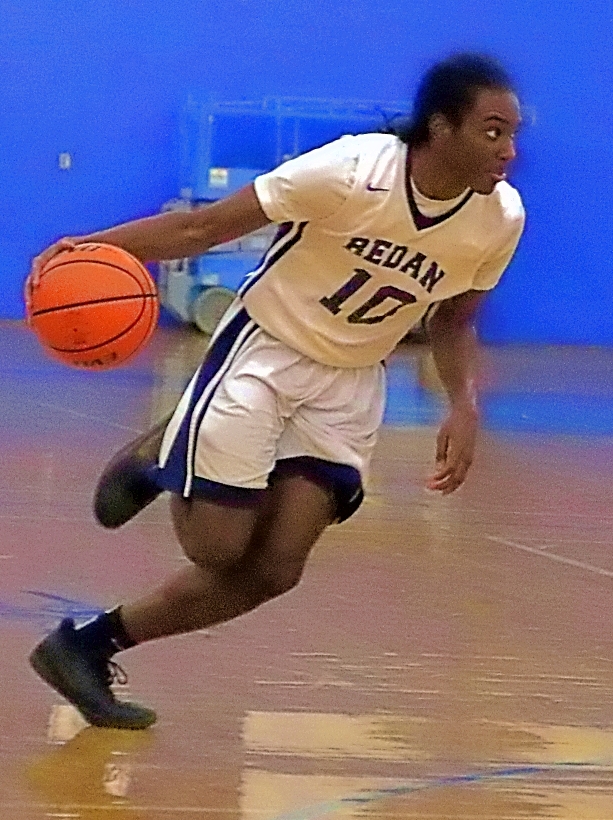 Redan High senior Justin Whitening leads the pack as academic and youth leadership standout 
By Mark Brock
DCSD Athletics Specialist
Ten athletes and one coach in the DeKalb County School District have earned honors as Atlanta/DeKalb Regional Positive Athlete winners for the 2020-21 school year from the Georgia Branch of Positive Athlete.
Positive Athlete recognizes athletes for overcoming adversity, giving back to their school and communities in significant ways and for their infectious positive attitudes that makes those around them better on and off the field. Athletes are nominated by their coaches, parents, teachers, family members and fans. The organization has given away over $350,000 in scholarships in the past seven years.
Redan senior baseball player Justin Whitening leads the way as the Atlanta/DeKalb County Regional winner of the $1,000 Northside Hospital Leadership Award. Whitening played both basketball and baseball at Redan while maintaining a 4.0 GPA that had him named to the 2021 DeKalb County Dugout Club All-Academic Team.
Whitening served as a tutor to his peers and was president of the National Honor Society at Redan High, and a member of  the DCSD Superintendent's Student Advisory Council. Additionally, he was named a Georgia Merit Scholar, Governor Honors Program awardee, DeKalb County Youth Commissioner, member of the Emerging DeKalb County Leaders Program, 21st Century Leadership Program, National Youth Leadership and the Organization of Black Aerospace Professionals. Whitening also won a $1,000 funding grant for second place in the Ownership Idea Fest.
Last year, DeKalb had two regional winners go on to win state honors: Columbia girls' basketball player Daija Carr and Chamblee gymnast Solange Jackson.
This year's Atlanta Regional winners from DeKalb are as follows:
Baseball – Justin Whitening, Redan
Boys Alternative Sports – Sam Hobbs, Lakeside
Boys Basketball – Sebastian Zambrano, Cross Keys
Boys Track and Field – Thaddee Barge, Clarkston
Cheerleading – Anya Williamson, Miller Grove
Girls Golf – Olivia Li, Chamblee
Girls Soccer – Kennedy West, Druid Hills
Softball – Alexis Dover, SW DeKalb
Volleyball – Lauren Garber, Dunwoody
Wrestling – Andre Bernard, Stephenson
Girls Coach – Olivia Jarrett, Stone Mountain