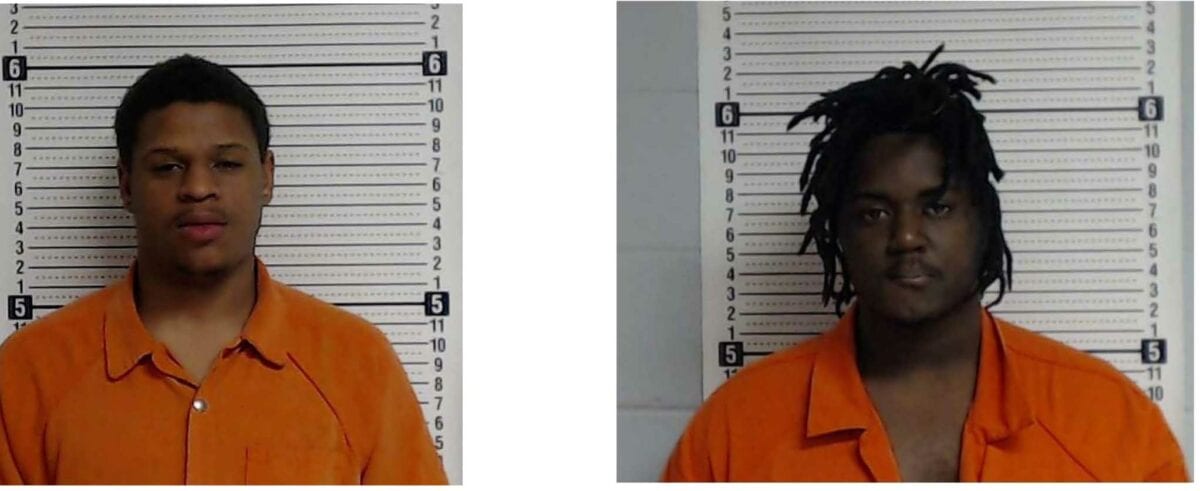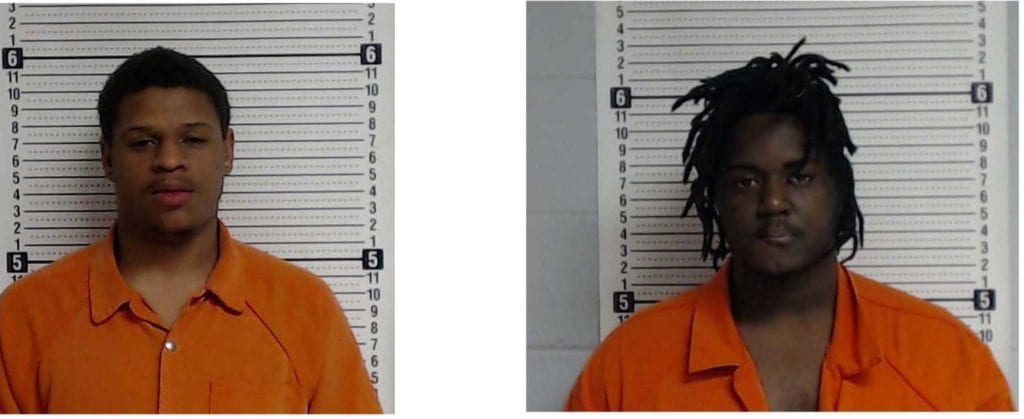 Rhondell Metoyer, 23, of New Orleans and Trailveontay Pickens, 23, of Riverdale, Georgia, were taken into custody by the Rockdale County Sheriff's Office on charges of dumping biomedical or hazardous waste.
The two suspects were arrested after the Rockdale Sheriff's Office, Conyers Police Department and the Walton County Sheriff's Office worked together to locate the two men.
According to Rockdale Sheriff's Office Corporal Clifford Garrett a black male was standing on the side of the roadway on Feb. 10 around 4:48 a.m. as Garrett was traveling on GA 20 North near the Walton County Line.  Garrett turned his vehicle around to check on the subject, but the man disappeared into the woods.
The law enforcement agencies set up a perimeter and started searching the woods after locating a U-Haul truck filled with tires at 5181 GA Hwy 20N. The agencies worked together to locate the suspects.
Agencies determined that Metoyer, was wanted out of Union City, GA) and Pickens, was wanted out of Clayton County. In addition to being charged with dumping biomedical or hazardous waste for commercial purpose, both were charged with criminal trespass, loitering and prowling.
Rockdale Sheriff Eric J. Levett praised the work of the team.
"The RCSO team continues to perform above and beyond within my expectations. We take pride in our community and have zero tolerance for this type of nonsense," Levett said.