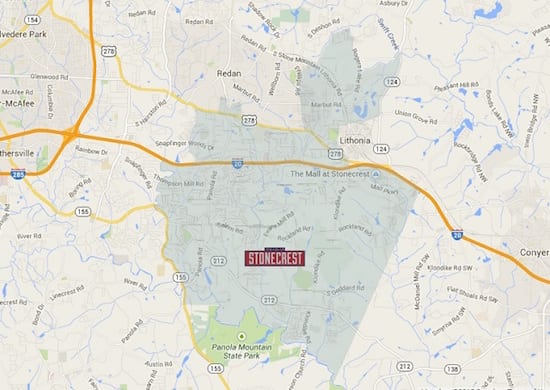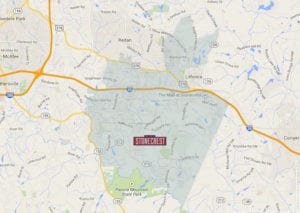 The residents of the Stonecrest area will decide on Nov. 8 whether to create a city or not. The proposed city of Stonecrest would be one of the largest cities in DeKalb County with a population of 50,000 residents and the largest city in terms of land area: 29.6 square miles.
Residents should vote no on this proposal.
Before we create another level of government, we should fix our current governance structure first. A city will certainly create more politicians, however, there is no evidence that any significant economic development will occur as proponents have suggested.
In fact, the Stonecrest city charter creates a city within a city called the "Stonecrest/Lithonia Industrial Park Community Improvement District." The economic development plan would move taxpayer money out of the control of the council and put that money into the hands of some unelected committee. The residents are being bamboozled to vote for more regulations to control them, while their money will be sucked away from them by a few people.
The main argument for the creation of the city of Stonecrest is that business and community leaders will be better able to focus attention and resources on the local area. Being in a city, however, does not mean economic development.   Look at the existing City of Atlanta, in the South, West, and East sides, they have been neglected for decades.   There are train stations that go from Hamilton Holmes to Indian Creek, and from Five Points to the Atlanta Airport, with very little economic development around any of the stations. Home values have gone down, crime has gone up, and many of the schools' performance have suffered.
Proponents want the proposed city of Stonecrest to be treated like Brookhaven (annual budget $32.7M), Dunwoody ($31.7M), and Sandy Springs ($200M). These three cities have full service.
Proponents of Stonecrest, however, have not presented a credible model or rational economic plan for the proposed new city. What DeKalb cityhood proponents do not acknowledge to residents is that 90% of all economic development in the last 100 years has occurred outside of being in a city. All of the malls in DeKalb, including Stonecrest, were built without being in a city.
The residents of South DeKalb deserve to know the real facts before referendums are decided. The budget numbers for the proposed city of Stonecrest do not add up: Proponents project the city would have $7.9 million in expenditures and $2 million in surplus, based on feasibility studies. The budget surplus, however, would disappear when services such as police and road maintenance, and sanitation are added to provide full service to its residents.
According to the proposed charter, Stonecrest would only offer three services to its residents: Parks and Recreation, Zoning, and Code Enforcement. The rest of the services such as police and fire and waste management would come from DeKalb County. The city charter does not address the intergovernmental costs and administrative overhead for a full-service city
The Senate report stated that the millage caps that are in the city charters are not binding and that an increase in property taxes or millage rate can be made by City Council vote. The Senate report also states that the city government does not require a referendum to increase the property taxes or millage rate.
Finally, did you know that in the Stonecrest charter the number of successive terms an individual may hold a position as mayor or as a council member is unlimited? What would happen if the city of Stonecrest is created without good leaders and accountability?
Ed Williams, Ed.D., is chair of Concerned Citizens For Effective Government
Citizens Against Cityhood in DeKalb. His email address is truthcrushtheearth@gmail.com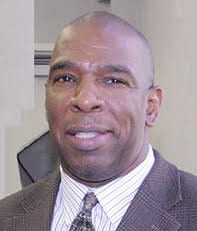 – – – – – – – – – – – – – – – – – – – – – – – – – – – – – – – – – – – – – – – – – – – – – – – – – – – – – – – – – – – – – – – – – – – – – – – – – – – – – – – – – – – – – – – – – –
Ed Williams
In response to the Op-Ed entitled "What voters should know about Ed Williams' opposition to the Stonecrest referendum".
The leader of the organization should have placed his name on what the group wrote, instead of hiding been the organization. I can stand up for what I believe and put my name and face on what I say and write, that is who I am.
Here's what voters should know. Ed Williams is a proponent for expanding county government, only.  He's campaigned against other cityhood movements, but most vigorously against proposed South DeKalb cities with majority black populations – targeting Greenhaven and Stonecrest. I worked harder in South DeKalb because this is where I live and where my home has been for the last 18 years. I am concerned about all of DeKalb. Those that lived in other parts did the same. I did work against cities in the other areas of DeKalb. I do not see South DeKalb divided by city lines.
Williams makes the false claim that the economic development plan would move taxpayer money into the hands of "some unelected committee." There is no unelected committee in the government structure as defined by the bill (Page 22/Line 763). I was referring to the CID board not the city council. If you read the proposed city charter (Page 13/Line 441). It states that "two board members shall be appointed by the city council." The other 5 members are elected by property owners of the CID business district.
He also falsely claims that Brookhaven, Dunwoody, and Sandy Springs are full service cities and that Stonecrest proponents have no such intent, that the city charter does not address the intergovernmental costs and administrative overhead for a full-service city, and that any projected budget surplus would disappear when services such as police, road maintenance, and sanitation are added. All of this is intended to mislead. First, neither Brookhaven nor Dunwoody are as yet full service (no Fire departments), and Sandy Springs did not initially provide all those services. Second, the estimated initial budget for Stonecrest is $10 million in revenue versus 8million in expenses ($2 million surplus). We would be gradually taking on services. Third, Williams still doesn't account for the city's ability to leverage local revenue to obtain federal and state grants and programs. I only address what is in the feasibility study and city charter, not what could happens in the future. I am not a wizard of OZ. What the proponents do not state is that those cities feasibility studies accounted for all the services costs when their feasibility studies were done, unlike Stonecrest. Stonecrest is only budgeted for 3 services, and does not include police. If Stonecrest added police it would be in the red. (See Stonecrest Feasibility Study) Fire service is not provided by cities because of how the County charter was written, it has nothing to doing with full service feasibility. If one would look at the County Tax millage chart you will see that all cities pay in the Fire Fund the same amount.
We agree that a city does not automatically mean economic development. However, local city government can and has helped to facilitate growth in other cities through advocacy and promotion – something that we have not gotten here. A city government may, within its powers, create an economic development department to draw jobs and commerce, redirect tax dollars back into the community for improving existing assets and developing new opportunities, and leverage local revenue to obtain additional funds from existing state and federal grant programs to boost the impact of local funding. Stonecrest could look like the Westend, Miami Gardens, Tuskegee, East Saint Louis, Liberty City, Gary Indiana, Detroit, Washington, DC, or Ferguson, The proponents of cityhood want say which city Stonecrest would look like. All of these communities have access to those same state and federal grants and yet they have serious crime and high unemployment.
Another false claim is that millage caps in the city charters are not binding and that an increase in property tax millage rate can be made by City Council vote. Millage rates cannot increase unless qualified electors (voters) of the City vote in favor of increase. (Reference Line 224/Page 7 of the city charter.) The proponents are citing from an old copy of the Stonecrest charter. The Stonecrest charter was changed in March 2016. (Page 7, Line 225) It states "(i) the millage rate is increased above such amount by resolution of the city council without voter approval through its exercise of home rule powers."
It should also be noted that Williams does not live in the proposed City of Stonecrest. I live in South DeKalb. There is no partition line in South DeKalb. Last, I checked South DeKalb included most of the territory below Hwy 78, East and West, There is not limitation on speech in US Constitution as it relates to where one lives.
The statements that Stonecrest "YES" made in their article are easily disproven. It strikes me as odd and shameful that the Stonecrest "YES" members do not know what is in their own charter.
Ed Williams. Ed.D. Chair
Concerned Citizens For Effective Government Citizens Against Cityhood in DeKalb facebook.com/ccegdekalb ccegdekalb.blogspot.com
(678) 304-7736
Email: truthcrushtheearth@gmail.com