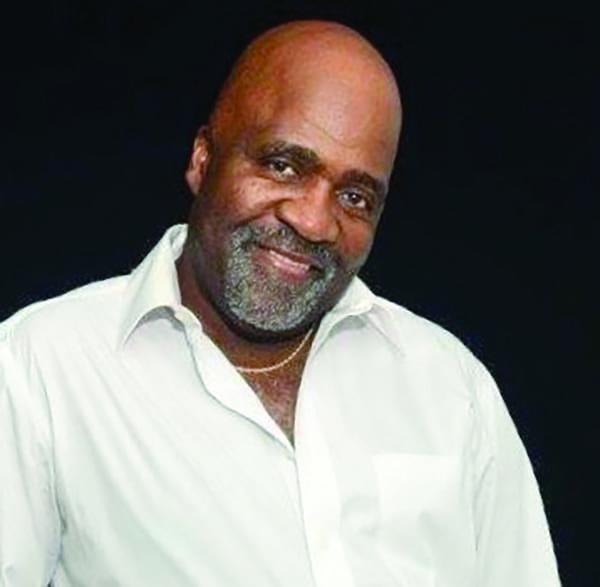 Marvin Daniels
July 30, 1963—Sept. 28, 2018
Words of Comfort Ministries showers adopted families with love
The piles of gifts kept coming as the names of the "adopted" children were called out during a holiday celebration hosted by Words of Comfort Ministries, based in Snellville. In fact, the children had so many gifts that volunteers had to pass out large garbage bags so the families could haul the presents home. The wrapped presents weren't the only gifts received. Several kids also received bicycles.
Dr. Gayle Daniels, who founded Words of Comfort Ministries, Inc. community outreach, worked with several partners to provide the abundance of gifts to the 15 families (40 children included) the program served this year. The ministry also provided a sit-down holiday meal, a turkey for each family to take home and grocery store gift cards.
Daniels was filled with emotion as several family members gave testimonies about the blessings they received at the event, which was held at the Gwinnett Historic Courthouse. Daniels fought back tears as she spoke about the comfort that she herself received from members of her organization.. She said she struggled with whether she would host the annual Christmas celebration this year, having suddenly lost her husband, Marvin Lee Daniels, on Sept. 28. They were married for nearly 27 years when he became ill and passed away suddenly. Dr. Daniels said her inner-circle of prayer warriors embraced her with love and encouragement, giving her the strength she needed to pull off the event that she and her husband labored together with volunteers to conduct.
"I lost my husband 84 days ago and we are honored that you all are here with us because we all know that my husband would have wanted me to carry on with this program," Daniels told the families as she acknowledged several people for their support including her children, Marvin and Marissa Daniels, and her sister-in-law, Jewel Massaline, who traveled from Orlando, Florida to attend the celebration.
Words of Comfort also provided Justice Bigot, a Gwinnett County resident, with a $2,500 scholarship. Bigot, who is a freshman this year, said he made the Dean's List at Savannah College of Art and Design. He thanked Dr. Daniels for the scholarship, saying he was extremely grateful for the donation.
Daniels, a conference speaker, counselor and mentor, founded Words of Comfort in 2005 to offer hope to hurting women and those who search for help in their day-to-day challenges. The organization began with four volunteers and now has 40 volunteers who donate their time and resources.
Elder Wanda Holmes-Brooks opened the Dec. 22 celebration with prayer and Yolanda Dupree, founder of Faith Walkers Group for Women, served as they keynote speaker.