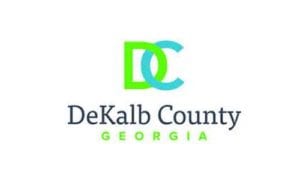 DECATUR, GA — DeKalb County residents, commuters and visitors are urged to sign up for the county's CodeRed emergency notification system to stay informed about COVID-19 alerts and messages as New Year's Day approaches.
DeKalb County activated the CodeRed Federal Emergency Management Agency's (FEMA) warning system on Dec. 23 to alert residents and visitors of the spiking Omicron variant of COVID-19 in metro Atlanta.
"We want everyone to have a safe and healthy holiday, but we must be vigilant because of the surge in cases fueled by the COVID-19 Omicron variant," DeKalb County CEO Michael Thurmond said.
DeKalb will send out email and text messages to CodeRED subscribers. The Integrated Public Alert and Warning System (IPAWS) will also transmit a geocoded text message to all residents, visitors and commuters in county's boundary during the time of the alert.
By utilizing IPAWS geocoding technology, all visitors in the county will receive targeted COVID-19 alerts. 
This is the fourth time the county has used the emergency notification systems to inform residents and visitors about the pandemic.
DeKalb County will urge residents and visitors to protect themselves and others by:
Getting vaccinated.
Wearing a mask in public places.
Practicing social distancing.
Avoiding large gatherings.
Getting tested.
Residents are urged to get vaccinated and to get tested if they have any cold symptoms, or believe they may have come in contact with someone infected with COVID-19. For testing locations and other COVID-19-related information, go to www.dekalbcountyga.gov/coronavirus.
The county currently has 566,000 CodeRed subscribers. To sign up for CodeRED, visit www.dekalbcountyga.gov/dema/codered.