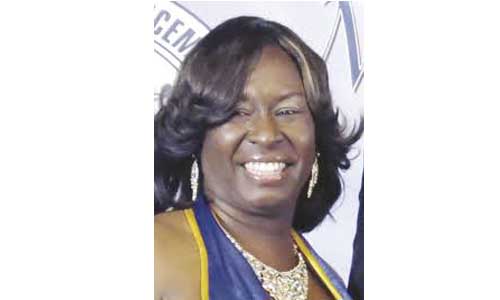 The NAACP, DeKalb County Branch, will host its 62ndAnnual Freedom Fund Awards Gala on Oct. 27 at the Courtyard Marriott Atlanta,130 Clairemont Ave., Decatur.  A VIP reception will be held 5:30 to 6:30 p.m. and the Awards Gala will begin promptly at 7.
This year's theme is "A New Era, Same Cause…Justice!" Former State Rep. Dee Dawkins Haigler, along with Dr. Alduan Tartt and Dr. Sean Tartt are the hosts for this year's gala.
DeKalb NAACP President Teresa Hardy said the Freedom Fund Gala is a major fundraiser for the branch, which formed 63 years ago with the mission of advocating for political, educational, social, and economic equality for all citizens as well as eradicating racial injustice. Several community leaders will be honored with awards.
"The NAACP DeKalb Branch is honored to recognize the significant contributions of community leaders who represent our diverse DeKalb County population," Hardy said.
The John Evans Lifetime Achievement Awardees are Bobbie Sanford, Greg and Juanita Baranco, and Thomas E. Brown.  They are being recognized for their lifelong commitment to fighting for equality for all.
The chapter will also present the Benjamin L. Hooks Award; David C. Albert Award; Narvie J. Harris Education Award; Patricia C. Jones Community Service Award; Faith-based Award; Earl T. Shinhoster Youth Services Award; Thurgood Marshall Award; and the Medgar Wiley Evers Freedom Legacy Award.