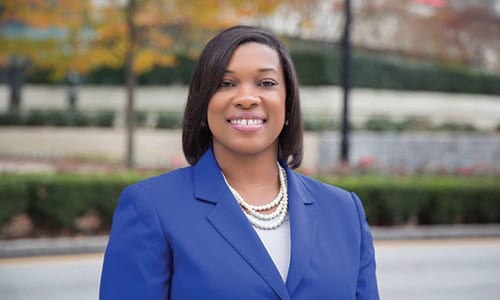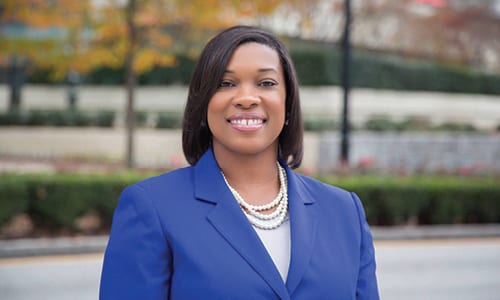 DeKalb Solicitor-General Donna Coleman Stribling
DeKalb County Solicitor-General Donna Coleman-Stribling is partnering with Men Stopping Violence to help DeKalb families build healthy relationships and learn to resolve conflicts peacefully.
The community is invited to stand with Coleman-Stribling during an event— Because We Are Family—on Saturday, Nov. 30, 9 a.m. to 3 p.m., at Exchange Park Recreation Center, 2771 Columbia Drive, Decatur.
DeKalb families will participate in workshops improving communication and conflict resolution tactics. Space is limited. Families are encouraged to register at https://becausewearefamily.eventbrite.com.
Coleman-Stribling received additional funding from DeKalb County CEO Michael Thurmond to expand domestic violence prevention programs through her office. With the additional funding, the Solicitor created the #NOTinmyDEKALB initiative. #NOTinmyDEKALB is a domestic violence prevention and mentorship campaign, featuring two programs, Because We Are Family and Sunday Night Lights. For more information, visit www.NOTinmyDEKALB.com.