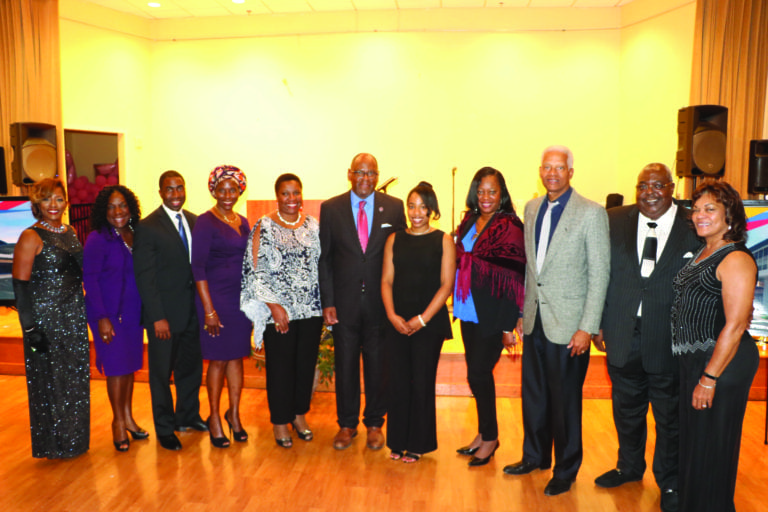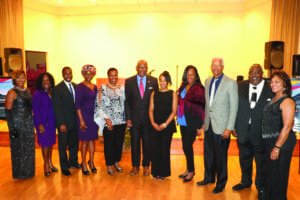 Attendees at the Greater Lithonia Chamber of Commerce's (GLCC) 23rd Anniversary and Scholarship Gala got a peek into Georgia Piedmont Technical College's (GPTC) future.
GPTC President Jabari Simama, who was the keynote speaker at the Chamber's gala, unveiled an architectural rendering for a $25 million state-of-the-art transportation training facility that will be built in Lithonia.
Simama told those attending the gala, which was held on Nov. 3 at the Lou Walker Senior Center in Lithonia, that they were seeing the rendering first.
"This is going to be one of my primary legacies and I don't intend to leave the college before I get this done," said Simama, who has served as the college's president since Sept. 1, 2012 coming on board at the institution's third president in its 55-year history. "This is going to be great for Lithonia, great for business, great for students and the transit industry. It will be good for the region and good for Georgia."
Simama said students will use computers and the latest technology to learn what it is needed for a career in the transportation industry.
"This is not your great-grandfather's vocab-education anymore. Everything we do is high tech and it's going to be high tech all the way. We are living in a digital society and this is where the jobs are going to be," said Simama, who made an appeal to Congressman Hank Johnson, who was in attendance at the gala with his wife, DeKalb Commissioner Mereda Davis Johnson, to go after federal dollars to help make the transportation facility a reality.
"We've got to invest in ourselves, if we want others to invest in us," Simama said.
In addition to Simama as keynote speaker, the gala featured special guest speaker, Whitney Ingram, a 2007 graduate of DeKalb County's Stephenson High. In December, Ingram will become the first black female to receive her PhD in physics from the University of Georgia.
As a PhD candidate, Ingram has published more than 15 peer-reviewed journals. She has received numerous awards, most notably in 2015, when she was selected as one of 65 students from the United States to attend the prestigious Nobel Laureate conference in Lindau, Germany, where she met several Nobel Prize winners.