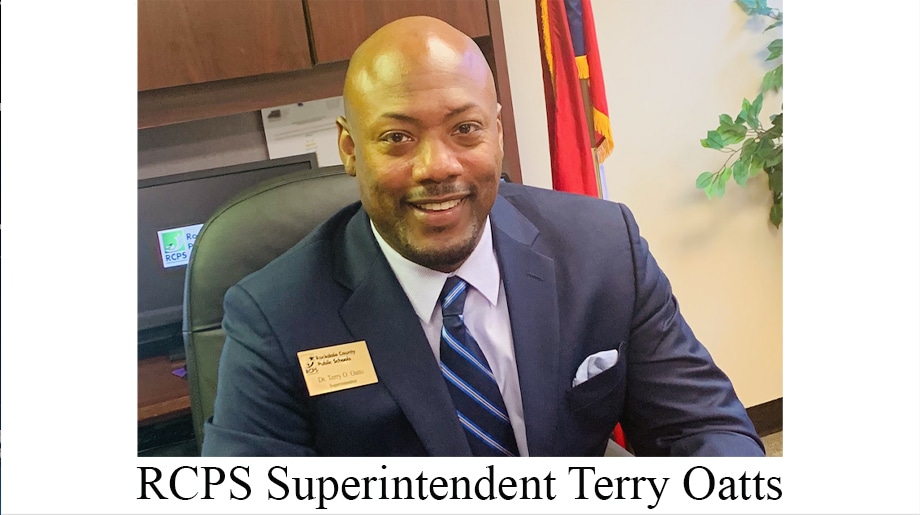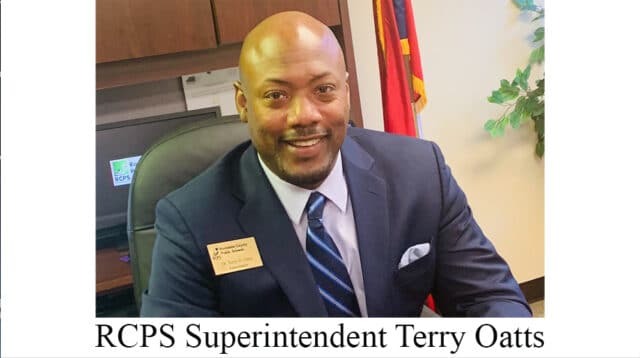 CONYERS, GA– In appreciation of the extraordinary dedication of Rockdale County Public Schools (RCPS) teachers and staff and as part of recruitment and retention efforts, Superintendent Terry Oatts recently announced a proposed increase for teachers and staff.
Rockdale is raising the teacher pay scale by $4,000 and giving a step increase to all employees as well as reinstatement of the Alternative Retirement contribution and signing bonuses for teaching and key classified positions.
In a message to employees, Oatts said, "As we formally celebrate Teacher Appreciation Week, I wanted to send a note of thanks to our teachers and all RCPS staff to express my profound appreciation and gratitude for your commitment and dedication to teaching, counseling, supporting, nurturing, and protecting our students. The cumulative mental and physical toll of navigating a pandemic for the last two years has been challenging, and while we still have to contend with public health challenges associated with COVID-19, in some respects we can begin to see the evolution of this public health crisis moving from pandemic to endemic status in which we learn how to effectively co-exist with it and protect ourselves accordingly to our personal circumstances.
"As we continue to prepare our proposed budget for the 2022-23 School Year, I wanted to bring you up to speed on where we are presently. Governor Kemp and the State Legislature provided for a $2,000 increase to our salary schedule that we will pass on not only to our teachers, but all those who are paid on the teacher pay scale. I thank our Governor and our Legislature for keeping this pledge. Also, I have approved and subsequently recommended as part of our Fiscal Year 2023 budget a step increase for all employees – both classified and certified – which will represent approximately a 3% raise in and of itself. Additionally, on the recruitment side, I approved from our federal funding targeted signing bonuses for key classified and certified positions. Previously, I shared with you that I directed the reinstatement of the 2% Alternative Retirement Contribution, which actually resumed in the April payroll. Last month, I issued the $1,200 monetary vaccine incentive along with the $2,000 one-time supplement provided by Governor Kemp as part of the amended Fiscal Year 2022 budget. With all the above increases, I still realize the importance of remaining reasonably regionally competitive with regard to teacher compensation.
"After careful review of our FY'23 budget and revenue projections as well as our previous salary study information, I determined that I would recommend an additional $2000 match to Governor Kemp's $2000 to ensure that our teacher salaries keep pace in terms of regional competitiveness. This would bring our beginning teacher salaries to $46,712 – a $4000 increase over where beginning teacher salaries are presently. This reflects a commitment I made after becoming Superintendent to incrementally increase our district's salary competitiveness. I am grateful to the Rockdale County Board of Education for supporting my efforts thus far, and I am confident and hopeful they will do so again in the FY'23 Budget.
"As we formally begin the Georgia Milestones Assessments this week, please know that I support Superintendent Richard Woods' position that our 2022 Milestones data must be properly viewed as new baseline data for our students' achievement in light of the cumulative toll of the pandemic during the last three consecutive school years. We will continue to work tirelessly to continuously provide a wide range of academic supports for our K-12 students. Because of your commitment and dedication to our students' success, we will continue to see success despite residual public health challenges.
"Happy Teacher and Staff Appreciation Week, and thanks for ALL you do!"