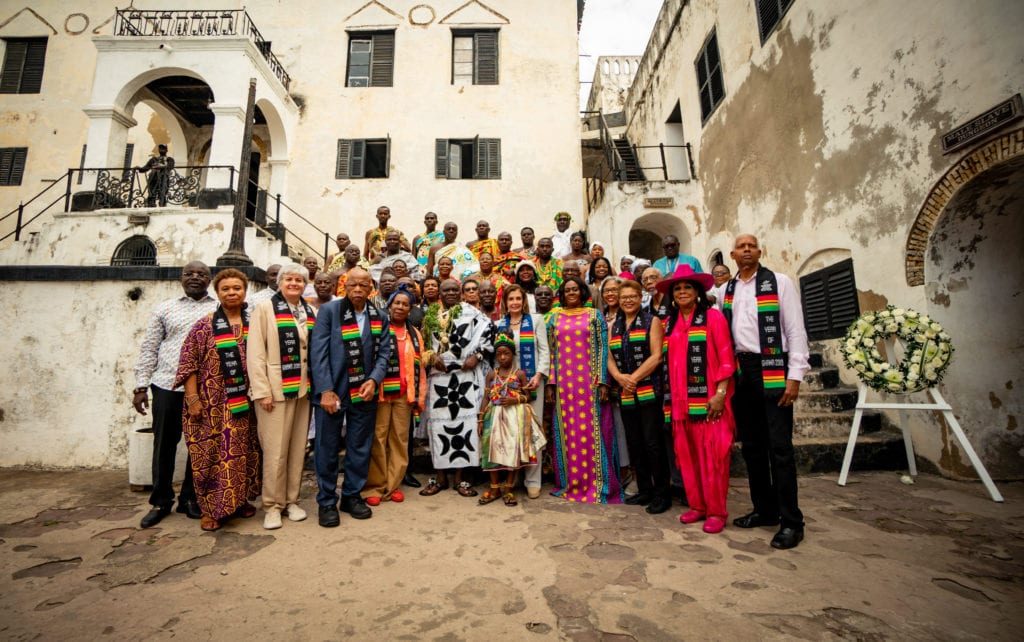 Congressman visits "Door of No Return" with Speaker Pelosi, Rep. John Lewis and other CBC Members to observe the 400th Anniversary of the first enslaved Africans landing in America
Congressman Hank Johnson (GA-04) traveled with Speaker Nancy Pelosi on a Congressional delegation to Ghana to hold high-level discussions with Ghanaian President Nana Akufo-Addo, Speaker Mike Oquaye and other senior government officials. The delegation also visited U.S. Army Africa headquarters in Italy.  Speaker Pelosi delivered an address to the Ghanaian Parliament.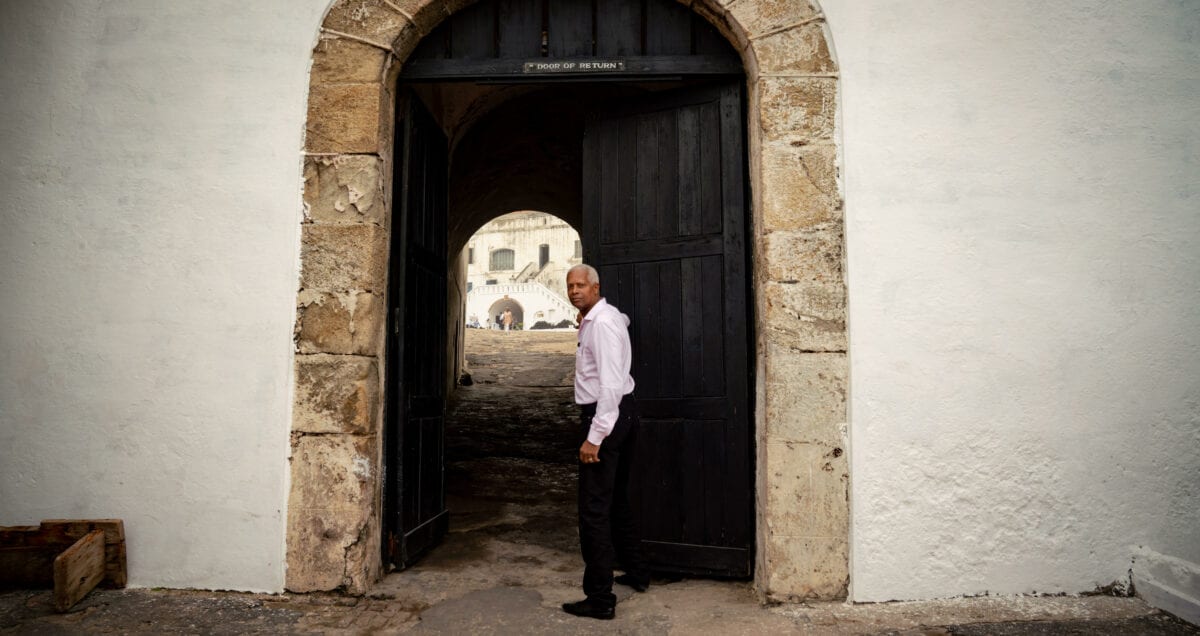 Solemnly, the delegation also paid its respects at Cape Coast and Elmina Castles and the "Door of No Return," to observe the 400th Anniversary of the First Enslaved Africans Landing in America, the Congressman's Office said in a news release today.
"Untold numbers of Africans passed through the 'Door of No Return' at what are now called Elmina Castle and Cape Coast Castle beginning in the 16th Century," said Johnson.
"Millions died in transatlantic slave trade. Our visits to both castles revealed that they were dungeons of unspeakable cruelty and human degradation of the enslaved as well as the slave traders themselves. In 1998, the remains of former slaves (Samuel) Carson from New York and Crystal from Jamaica were returned to Ghana — passing through The Cape Coast Castle 'Door of No Return' for burial. That door has been renamed 'The Door of Return,'" Johnson continued. "It was emotionally draining to get a glimpse of the suffering endured by my ancestors as they took their last steps on the African continent walking out of the 'Doors of No Return,' while exhilarating to be welcomed back home by my Ghanaian brothers and sisters as we reversed our ancestors' steps to walk into the castle through the 'Door Of Return.'"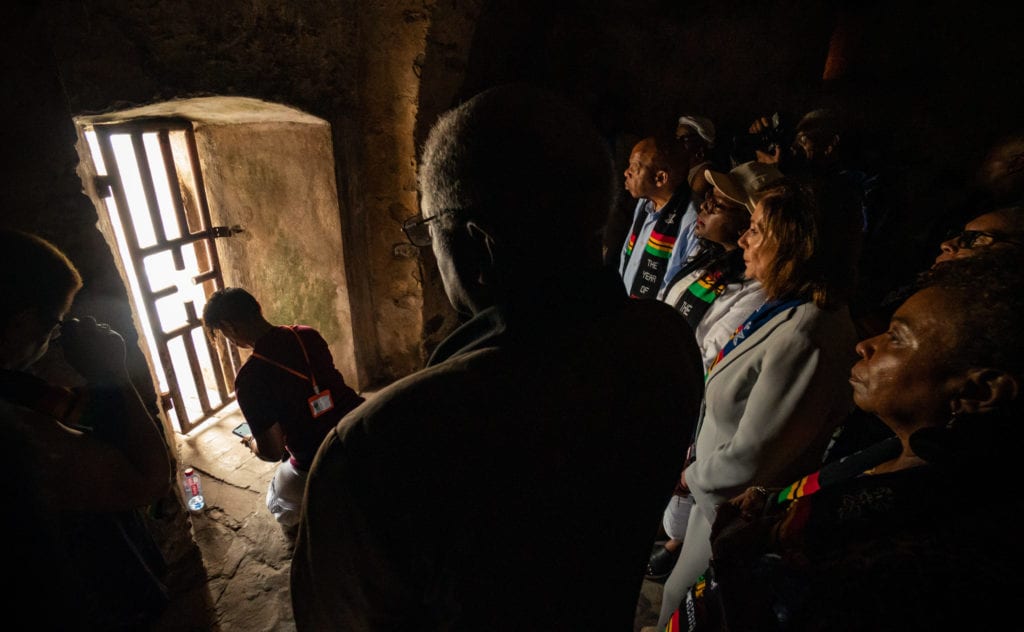 The delegation included Majority Whip James Clyburn; Chairwoman of the Congressional Black Caucus Karen Bass; Co-Chair of the Democratic Steering and Policy Committee Congresswoman Barbara Lee; and Congress icon, John Lewis, among several other members of the Congressional Black Caucus.