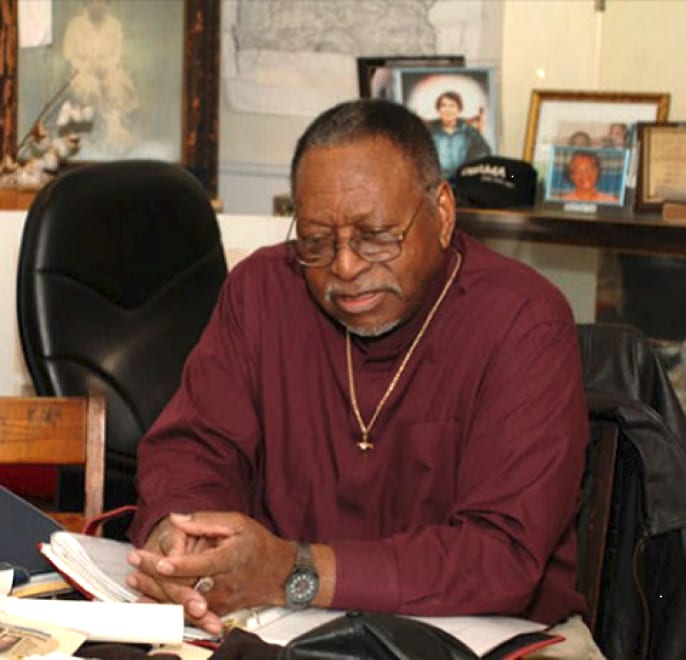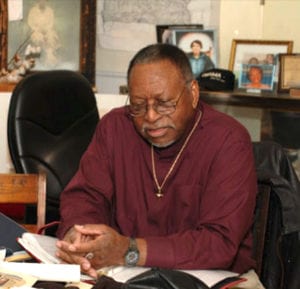 Family and friends are mourning the loss of the Rev. T.A. Bryant, Jr., a board member of the historic Flat Rock Archives in the city of Stonecrest(formerly Lithonia). Rev. Bryant, who was the grandfather of comedian and actor Chris Tucker, passed away on June 22. He was 96 years old.
Rev. Bryant's body will lie in state from 4 until 8 p.m. at Flat Rock Community Church, 4542 Evans Mill Road. His homegoing service will be held on Saturday, June 30, noon at Big Miller Grove Missionary Baptist, 3800 Big Miller Grove Way, Stonecrest. Both churches are located in the city of Stonecrest(formerly Lithonia).
"Rev. Bryant was a community leader and a strong advocate of preserving and sharing the rich history of one of the oldest African American families living in Lithonia, Georgia, who inhabited the Flat Rock area since the early nineteenth century," said Johnny Waits, co-founder of the FlatRock Archives.
In 1996, Rev. Bryant became very active in working with Johnny Waits and Vera L. Whitaker on the Flat Rock Archives board. Together, they planned the Waits-Gault-Wise reunion, sharing their history and Flat Rock legacy.
"Rev. Bryant was determined to ensure that the historical preservation of his family and the families surrounding Flat Rock would be forever documented and well preserved for future generation," Waits said.
In 2005, Rev. Bryant and his sister, Zidia Guthrie, donated the family house to Johnny Waits, to store all the Flat Rock records and documents.
"Rev. T.A. Bryant, Jr.'s legacy will live forever in the walls of this historical home now known as the Flat Rock Archives," Waits said.
Rev. Bryant was among DeKalb County's first blacks to graduate from the county's black schools, Waits said. Later, he went on to work and retire from Lockheed Martin and become a United Methodist pastor. He remained an active member of retirement club until 2014.
"He never missed a Tuesday," said Waits.