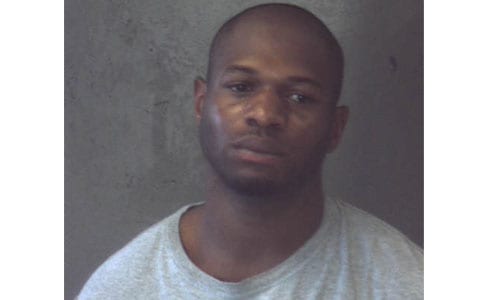 DECATUR—The DeKalb County Sheriff's Fugitive Unit, in cooperation with the Southeast Regional Fugitive Task Force of the U.S. Marshal's Office, have arrested 26-year-old Samuel M. Alexander of East Point as a suspect in a shooting death on July 7, 2017.
Warrants were issued on July 8, 2017 alleging that Alexander fatally shot Adrian Anderson while in a physical struggle that took place during commission of an armed robbery on Covington Highway in Decatur.
Alexander is charged with murder and armed robbery.
Alexander was arrested at a residence in East Point and transported to the DeKalb County Jail without incident.