After serving as a reading volunteer in the Birmingham City, Alabama Schools, Robert Gilmore noticed that the students knew little about the history of Blacks in the United States. In an effort to raise cultural awareness in the classroom, Gilmore decided to improve his own knowledge and took up the hobby of stamp collecting. Stamps, he said, are a gateway to our past that can also serve as a bridge to inspire present and future generations to continue making strides in Black history.
"Sometimes, students have a poor image of themselves because they lack exposure to images of successful Black people," said Gilmore.
Though he was fortunate to have teachers who encouraged and expected excellence throughout his childhood, some students are not so lucky, he said.
"Growing up, I had teachers who would always preach to us that we were just as good as anybody else. When kids see successful people with whom they can identify, it instills self-pride. Stamps allow kids to see themselves in the accomplishments of others who look like them," said Gilmore.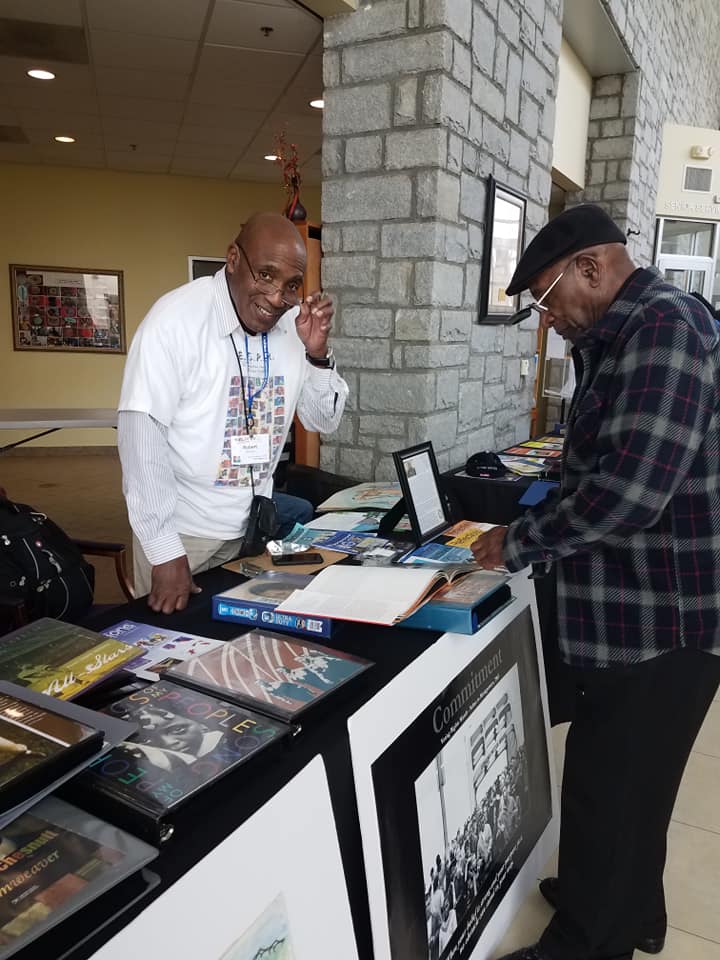 Recently, Gilmore got a chance to share his impressive stamp collection with an older audience – seniors at the Lou Walker Senior Center in the City of Stonecrest. Gilmore said his Gregory Hines stamp, which was released by the U.S. Postal Service on Jan. 28, was a hit at the senior center. Hines, a legendary tap dancer, makes the 42nd stamp in the Black Heritage series.
Gilmore said the R&B singer Marvin Gaye is expected to be released in June and he is very excited about it.
The Citizens Stamp Advisory Committee suggests stamp subjects that celebrate the American experience.
Gilmore, who has amassed over 3,000 stamps, is one of just 300 members of a small cloister of black stamp collectors or, philatelics, belonging to the Ebony Society of Philatelic Events and Reflections (ESPER) group. The Black stamp collectors group promotes the collection of stamps and philatelic material depicting people and events related to the African diaspora to encourage the interest and participation of Black people in all aspects of philately.
Some of Gilmore's prized items in rare collection include the likes of Wilma Rudolph, Frederick Douglas, Harriet Tubman, Sojourner Truth, a 10 cent Booker T. Washington stamp, and an original 1936 Jesse Owens Olympics postcard.
Outside of African American stamps, Gilmore said some of his favorites include a stamp honoring Vietnam veterans and Dr. Seuss.