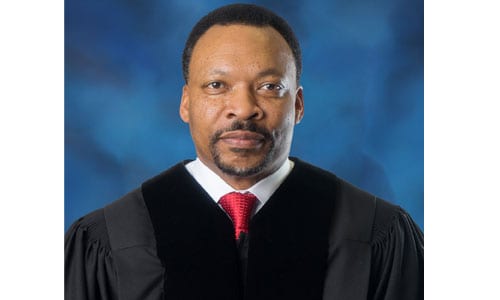 Rockdale County Probate Judge Clarence Cuthpert, Jr.
One of the primary functions of the Probate Court is to resolve estate matters. If the deceased person ("decedent") had a valid Last Will and Testament ("Will"), the estate will generally proceed through the probate process. If not, estates are resolved through administration. Because the probate and administration processes can be more complex than the issues addressed in this article, you are encouraged to seek legal counsel prior to proceeding with estate matters.
The probate process involves determining the validity of a Will. As a part of this process the Court must determine if the Will accurately reflects the intention of the decedent, did the decedent have the mental capacity to make the Will when it was signed, and if the Will was properly witnessed. It is not necessary for the Will to follow any specific format, but the maker must be at least 14 years of age and not suffering from a legal disability.
The petition to probate a Will should be filed by the person designated in the Will as executor in the county where the decedent was domiciled at the time of death. If the decedent was in a nursing home or similar facility at the time of death, the decedent's domicile is presumed to be the same as the county where he or she resided prior to entering the facility. However, if in the absence of a mental impairment the decedent would have considered the county where the facility is located as his or her home, that county shall be considered the decedent's county of domicile.
If the deceased person died without a Will, the administration process is used to determine the assets and the lawful heirs of the decedent. The petition for Letters of Administration is filed in the county where the decedent was domiciled at the time of death, or if the decedent was not domiciled in Georgia, in the county in which the estate or some portion of it is located. An administrator may be unanimously selected by all heirs of the decedent unless the sole heir is the decedent's spouse and an action for divorce or separate maintenance was pending at the time of the decedent's death. When a unanimous selection is not made by the heirs, the probate court will make the appointment that will serve the best interest of the estate. In making the choice, the probate court must consider (but is not bound by) the following order of preference: (1) the surviving spouse (unless the aforementioned conditions apply); (2) one or more heirs selected by a majority of the heirs; (3) any other eligible person; (4) a creditor of the estate; or (5) the county administrator.
The information included herein is only intended to provide a basic understanding of the probate and administration processes. This information is not all inclusive, and should not be used as or considered to be legal advice.
Throughout each month, the clerk of courts, tax commissioner, sheriff and probate judge—Rockdale's elected constitutional officers—discuss topics relevant to their respective roles